Business management software for growing SMEs
From finance to trading and everything in between, K8 Trader is a modern, easy-to-deploy cloud-based business management and trading solution for SMEs. Whatever your task or operation, K8 Trader allows for straightforward processing. So, it's quick to implement and even faster to learn, meaning you'll see a positive return on your investment within days of going live.
The powerful SME trading solution that grows with your business
Fast & intuitive order processing on one straightforward screen
---
Busy trading environments demand fast and accurate order processing. That's why K8 Trader's intuitive layout and robust functionality fit your business needs to help you effortlessly process orders. And because navigating the system is easy, you can soon unlock its potential and quickly realise its benefits. With K8 Trader, detailed data is only ever a few clicks away.
Create invoices in seconds, with intuitive search functions to find what you need.
Manage orders from one screen for a clear overview of pending deliveries and customer payment status.
Our fast implementation process means you'll notice the benefits for your business within days.
Drive increased trade with improved sales & purchasing features
---
Streamline your sales process with fast, accurate, professional quotes you can save and edit later. Also, you can offset cash payments, add discounts, and review a customer's complete order history in seconds. K8 Trader is a flexible and future-proof business management solution for SMEs, ensuring an excellent experience for customers and staff.
System prompts mean you never miss an opportunity to upsell associated products.
If products are out-of-stock, you can secure sales by ordering from alternative suppliers.
K8 Trader is comprehensive and efficient. And entirely suitable for a business of our needs. We're quite early on our journey, but we have a powerful package with a great deal of functionality for us to use as we grow.
Stephen Mulinda, Director, RUK Heating & Plumbing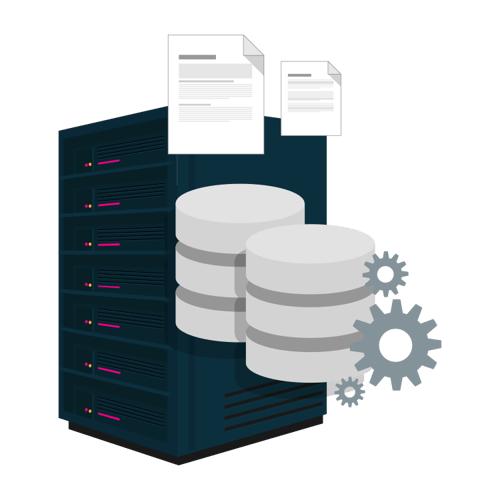 Save time managing stock with powerful & flexible functionality
---
K8 Trader makes managing and streamlining your stock a fast and simple process. Flexible import and export functions mean you can change prices, description data, and physical locations across your entire range. So, the system can apply a price change to tens of thousands of items in minutes.
Price lists allow items to sell at different rates - ideal if you sell to a contractor, trader, or walk-in customer.
Supplier lists mean you can automatically switch to a cheaper supplier when your current one increases its price.
The handy 'perpetual stock-take' feature lets you see what you've sold since your stock-take started.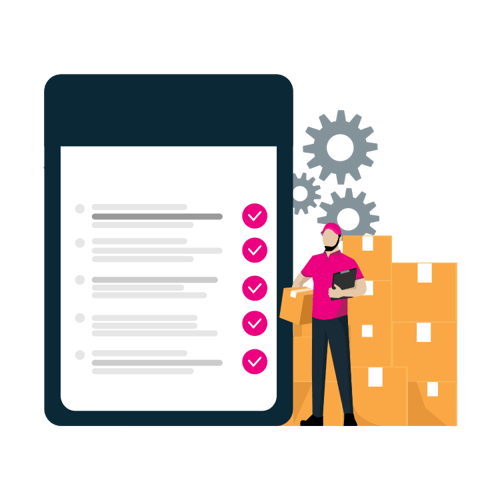 Powerful business intelligence integrated for SMEs
---
K8 Trader delivers powerful business intelligence for growing SMEs by allowing you to integrate with third party software that displays meaningful insights from day one. K8 Trader's dashboard also gives you real-time insight into your sales, operational and financial information, allowing you to identify which business areas require the most attention.
From customer payment status to bestseller reports, you get graphs from data that are easy to understand.
Drill down into detailed sales data on any item you sell and compare it against a previous date range.
The Stock Term Report also means you can see what's not selling well and act accordingly.
Our close integrations with partners include
---

Phocas is a cloud-based business intelligence application that uses data to display instant analytics, forecasts, budgets & comprehensive statements that are fully up-to-date.
Learn more about Phocas

Via cloud technology, Vecta Sales Intelligence & CRM is the mobile app that empowers sales teams to maximise their performance and achieve their full earning potential.
Learn more about Vecta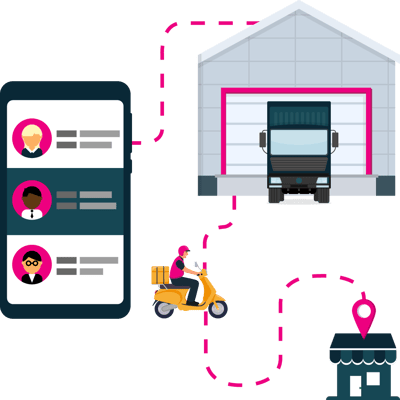 Streamlined deliveries that improve customer service
---
ePOD is our electronic proof-of-delivery (POD) app that integrates with K8 Trader so drivers can capture signatures and confirmation at the point of delivery. You also gain a comprehensive end-to-end solution that dramatically improves accuracy and efficiency and secures your status as a business that delivers outstanding levels of service.
POD signatures store on your ERP, business management or trading system, helping you quickly resolve any queries.
Your drivers have the flexible tools and functions to manage unforeseen events as they occur.
Load ePOD onto a smartphone or a rugged HHD - choose the device that best suits your requirements.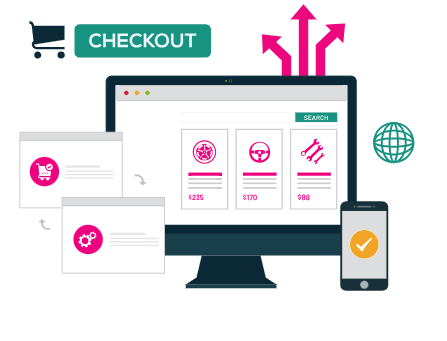 Successfully access new markets and trade 24/7
---
WebPro is an ecommerce solution that integrates with the data in K8 Trader so you can now sell your products to anyone, anywhere at any time. Data feeds through to your website in real-time and vice versa. Plus, you quickly setup a new site or integrate our ecommerce software with your existing one.
With customer prices & stock visibility available via Rest APIs, your customers have an enjoyable web experience.
Customers can place orders from anywhere at any time, greatly increasing your sales opportunities.
Develop your digital strategy and open up your existing product ranges to new markets.

Businesses can sell online quickly with our cloud-based ecommerce platform. Easy to use, companies have everything they need to sell successfully to B2B and B2C markets.
Learn more about WebPro
The all-in-one solution for growing SMEs
Core system features at-a-glance
K8 Trader is a comprehensive ERP, business management and trading solution for SMEs. It includes a wide range of system features that can help you grow your business, which include (but aren't limited to):
Gain complete control of your stocking processes. K8 Trader tracks every type of purchase order, including standard, scheduled, back-to-back, manual, and recommended (plus many more).
With Accounts Payable, Accounts Receivable, General Ledger, Cashbook and Assets – K8 Trader gives you complete control of your business accounting within one trading solution.
Manage your value-added processes for custom development, as well as kits and assemblies. You can easily create bills of material and manage all of your jobs and kits centrally.
Produce high-quality, personalised documents without needing pre-printed stationery. Seamlessly produce quotations, invoices, remittances and other documentation.
Allows trading at tills and point-of-sale terminals even if the connection to the main K8 Trader system is down - ideal for remote locations with intermittent internet coverage.
Track serial numbers easily throughout the system. So, you know where every item is, from the point of receipt from a supplier to where the customer receives the actual product.
Project costing & job cards
Track all job costs, keeping visibility on all costs incurred. Also, you can edit job cards throughout the job life cycle and see concise views of the requirements and components needed.
Deliver great customer service while reducing waste via the in-built email feature. That way, there's no need to print—documents instantly reach customers, saving time & money.
Recommended apps for this product
---
Efficiently handle delivery processes with the mobile app that manages the complete delivery cycle, captures signatures and signatures, and electronically stores PODs online.
Learn more about ePOD
Busy sales staff use this app to create accurate quotes, effortlessly place orders, and update inventory levels in real-time. And all while on the move speaking to customers.
Learn more about eSales
Want to learn what we can do for your business?