Business intelligence (BI) software for better decisions
Fast-paced industries like distribution, wholesale, and retail face high consumer demand and tough competition. It's vital to stay ahead of the curve, which is why our easy-to-use BI system integrates with your ERP system to deliver powerful insights about your business in seconds. You have all the tools you need to enhance the speed and quality of your decisions.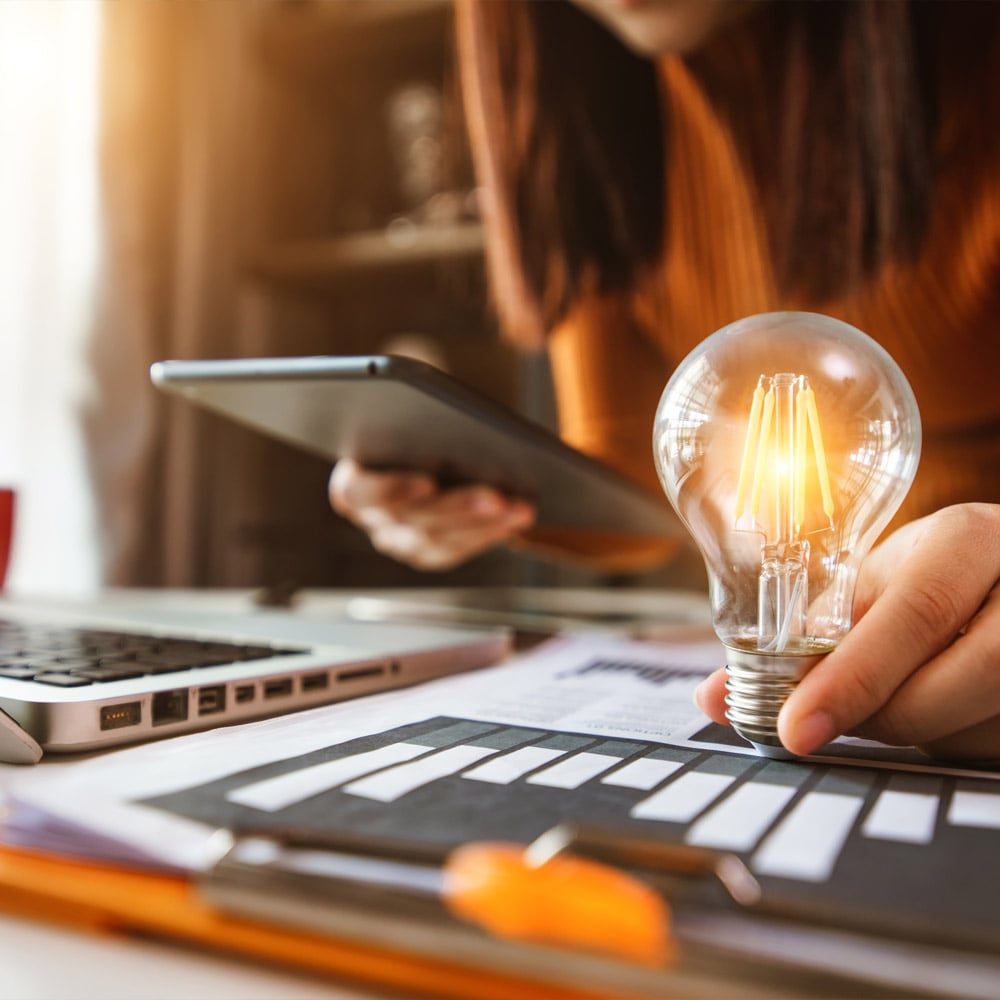 Automate your insights & results
---
Don't wait to collate your data or spend valuable time and resources trying to make sense of it. At the touch of a button, our smart, intuitive BI software plugs into your system to return detailed reports and display hidden insights. You can instantly share data with other departments and measure the impacts of any decision at-a-glance.
Enjoy easy and centralised access to all customer, product, and financial data.
Plug in for an optimised experience with your existing KCS business ERP solutions.
Redeploy skilled staff into other areas of your business and strengthen your business.
With KCS business intelligence software, I can dice into accounts, categories, spending, and margins with just a few clicks. We've built really good dashboards that enable us to see metrics and benchmark people within a few seconds. It's so easy to use.
Darren House, Grant & Stone
Find new ways to enhance sales & customer service
---
Available on any mobile device, we also offer a fully joined-up Customer Relationship Management (CRM) solution that helps you identify new sales opportunities and enhance your overall customer service. One integrated app tracks sales information, contact activity and enables you to monitor your entire pipeline from any location.
Spot customer 'spend' variations and identify new opportunities at a glance.
Increase efficiency and organisation with pre-planned alerts and 'to-do' lists for every team member.
Improve profits & performance with graphics that help you gain a total overview of sales activity.
KCS business intelligence delivers improved reporting for our sales team and management and gives us greater quantitative insight into our customers' behaviours. As a result, we can make better-informed decisions for them and our business, which is a real win-win.
Matthew Johnson, Tileflair
Drive results: extended planning meets business intelligence
40%
Increase in sales via
new opportunities
300%
Increase in reporting
speed
70%
Decrease in report
requests to IT
40%
Decrease in
administration costs
7.5%
Reduction in inventory
holding costs
What is business intelligence?
---
Business intelligence (BI) uses software to convert reams of information into bite-sized insights to inform your decision-making. The software receives data from your ERP system and other data sets via a sync tool or application programming interface (API). The BI tool then analyses the data sets and presents the findings in graphical dashboards and reports.
Better decision-making across departments
BI software allows you to take data from various sources and gain new insights. Such objective data helps you make better decisions over stock, pricing, promotions, or any other important business area.
Operational efficiency and reduced costs
BI software helps you spot inefficiencies in your supply chain. You can then measure costs as you eliminate bottlenecks in real-time which then helps you to drive efficiency and profit.
Enhanced customer experience
With BI software, you can better understand what your customer wants. You can then tailor your service by analysing customer behaviour, feedback, and sales data. As a result, customer satisfaction improves.
Stand out and get ahead of the curve
BI software gives insights into market trends, customer behaviour, and emerging opportunities. Viewing this information with objectivity removes the guesswork and gets you ahead of the curve.
Business intelligence & analytics software
Discover our business intelligence & analytics products
---

Phocas is a cloud-based business intelligence application that uses data to display instant analytics, forecasts, budgets & comprehensive statements that are fully up-to-date.
Learn more about Phocas

Via cloud technology, Vecta Sales Intelligence & CRM is the mobile app that empowers sales teams to maximise their performance and achieve their full earning potential.
Learn more about Vecta
Additional resources on business intelligence
Looking for more information? These resources may interest you:
News
Business Intelligence & KCS
Business intelligence (BI) helps decision-makers make informed choices using real-time data. So, they rely less on instinct and more on real-time information.
LEARN MORE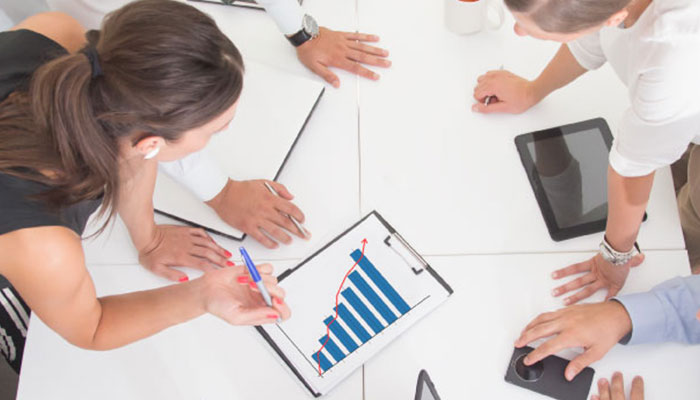 Want to learn what we can do for your business?