Plumbing merchant software designed to grow your business
Between rising costs for energy and materials, it's vital plumbing and heating merchants innovate and become more efficient. That's why, at KCS, we provide software for plumbing merchants to help you optimise your operations and remove any blockages that may occur. So, if you're a plumbing and heating merchant looking to grow your business, our cloud-based ERP software is the tool you need.
Maximise sales with the right alternatives & kits
---
Our ERP software for plumbing and heating merchants' can suggest alternatives for items that may be discontinued or out of stock. With product comparison data on screen, both customers and users have all the details to make the right choices. Additionally, you can create bespoke kits on-the-fly, saving time by bundling those parts needed for a successful outcome.
Reduce a one hundred product order down to a single line via the creation of a custom kit.
Include question prompts and create bespoke kits for your customer, helping you capture more sales and improve service.
Optimal performance depends on seamless communication between the warehouse and the trade counter and everything in that regard has improved massively since we started using KCS plumbing software.
Stephen Mulinda, RUK Heating & Plumbing Software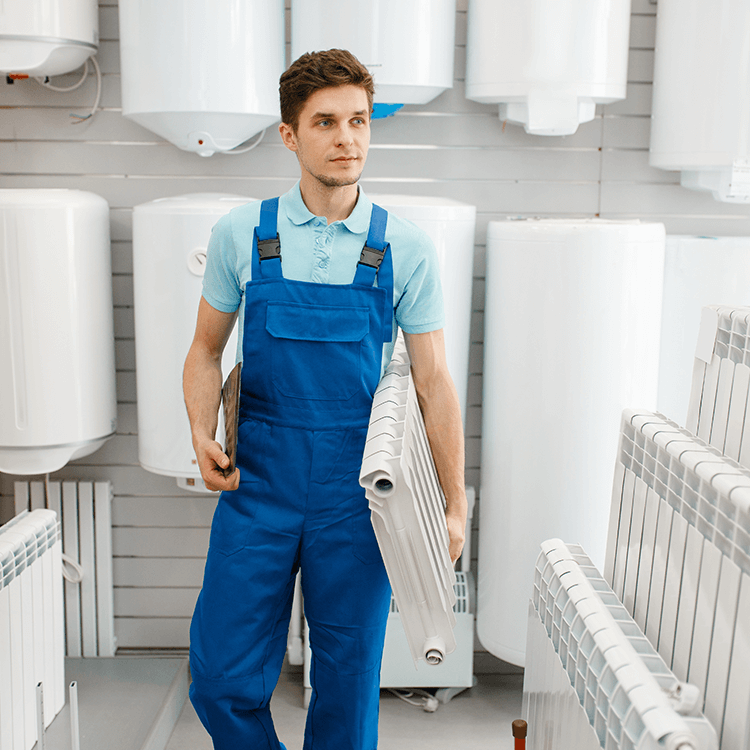 See, track and control every batch
---
It's important that batch-numbered plumbing and heating products are sold with the correct test certificates. Our software removes the time and expense of manual administration by tracking these items automatically. As a result, you can allocate staff resources where you need them most and get on with running your business.
Receive automatic prompts that notify you about any missing certificates or files.
Know what belongs to which batch and examine items controlled by background batch controls at any point.
Profitable purchase order features to achieve growth
---
Smart buying decisions are key to profitability. You don't want to hold too much stock, but you also need to ensure you meet demand. Our software helps predict your inventory needs based on past sales and seasonality factors. Also, you source products only when there's demand, with features for back-to-back, direct, and drop-ship orders to help maintain a healthy profit margin.
Predict your future stocking requirements based upon your past performance and seasonality factors.
System-generated recommended stock purchase orders together with back-to-back linking of sales to purchase orders.
Enjoy a fully comprehensive ordering system with menus that allow you to see all aspects of your supply chain.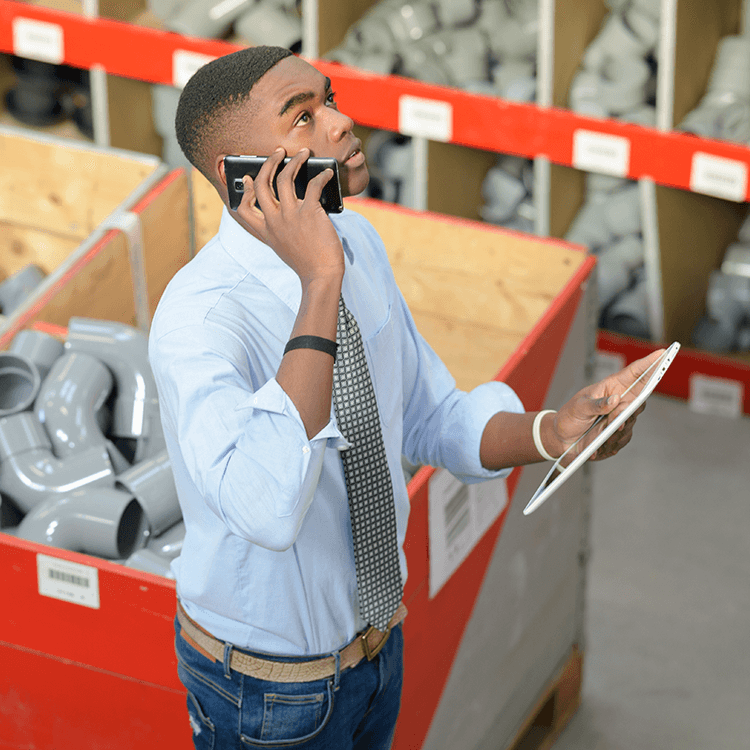 Avoid over or under-stocking
---
It's vital to satisfy customer demand while protecting profit margins. But customer and market trends aren't always predictable. However, you can avoid the pain of any over or under-stocking scenarios through the use of our smart restrict and replenish feature. That way, your customer is taken care of while your margins are protected.
Shield your last item and arrange for replenishment from an incoming order.
Ensure customer satisfaction by arranging for orders to be picked up in-store or delivered.
Key benefits of our plumbing software:
Digitise your business with one version of the truth
Create more efficient delivery schedules
Support sales with digital quotes & less paperwork
Analyse & control finances for improved performance
Rebate management that claims the right amount
Improve picking accuracy & increase warehouse space
Successfully scale with a system that grows with you
Suit your business needs with dashboards to fit
Clear & accurate visibility for all departments
---
No one wants to fill in spreadsheets when they could be trading. As customer demands grow, it's vital that you remain efficient. So, from accessing existing stock information to checking part availability – and everything in between - our ERP software for plumbing distributors keeps everyone up to date in real-time.
From sales to warehouse stock positions, purchase commitments (and more), you have 360-degree visibility.
Real-time reporting means it's easy to see what works and roll those improvements out across your business.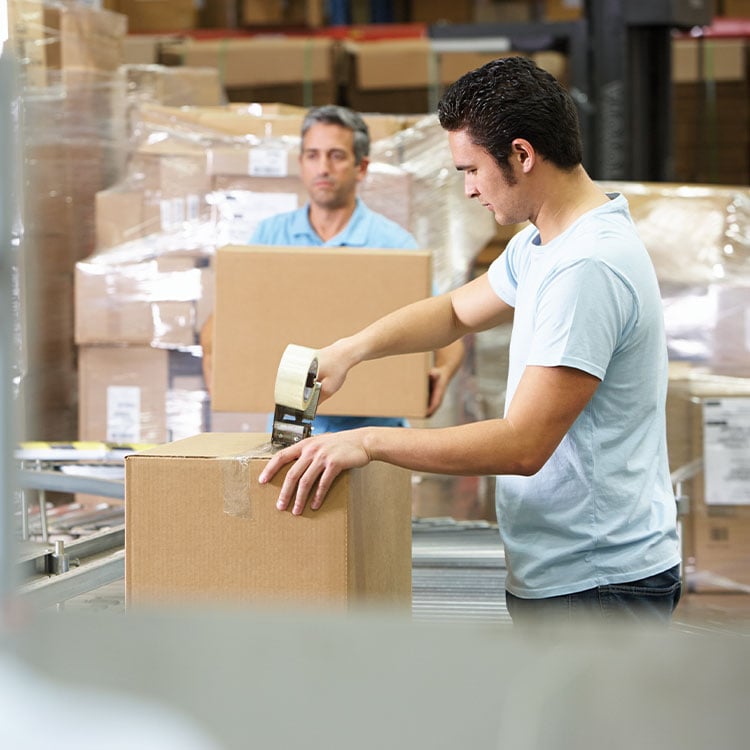 Improved warehouse operations
---
A streamlined warehouse is the hub of an effective plumbing merchant business, both at HQ and across every branch. That's why our software and hand-held devices give you all the tools to run an optimal operation that can handle more orders and reach more customers across the UK.
From receipts to put-away, through picking, packing and despatch, you can manage all distribution activities.
Integrate all parts of your business management system and know the location and status of every unit.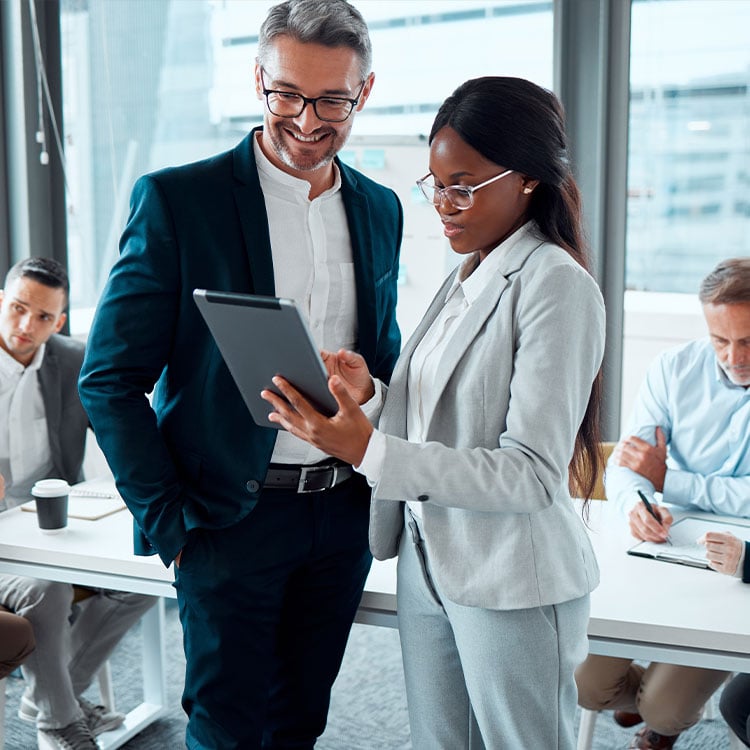 Build trust & enhance customer relationships
---
Regardless of the sector that your customers are in, our ERP software for plumbing distributors allows you to take their orders via phone, email, or over the internet. Coupled with a CRM suite that allows for a rich level of detail, you have everything you need to build relationships and facilitate increased sales.
Record every piece of customer information to tailor their buying experience at any stage of the journey.
Review and improve your service, while delivering customised campaigns and personalised incentives as required.
Products for plumbing merchants
---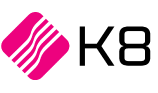 Perfect for medium to large enterprises, K8 is a sophisticated cloud-based ERP and business management solution that delivers a complete digital strategy for profitable growth.
Key features:
Streamlined sales process
Easily analyse your finances
Make rebate management simple
Automated invoice processing
Optimised warehouse management
Learn more about K8

Our cloud-based ERP solution empowers small to medium enterprises to manage all aspects of their business efficiently. And it's quick to learn for a fast return on investment.
Key features:
Fast & intuitive processing
Improved sales & purchasing
Time-saving stock management

Powerful reporting & analytics
Learn more about K8 Trader
Want to learn what we can do for your business?