CRM software that boosts sales & grows your business
With tough customer demands and fierce competition, your customers must have a good experience. That's why we've developed world-class CRM software specially designed for distributors, retailers, and wholesalers. Cloud-based and integrated with your ERP system, it makes the process of filling your pipeline with quality leads an easy task.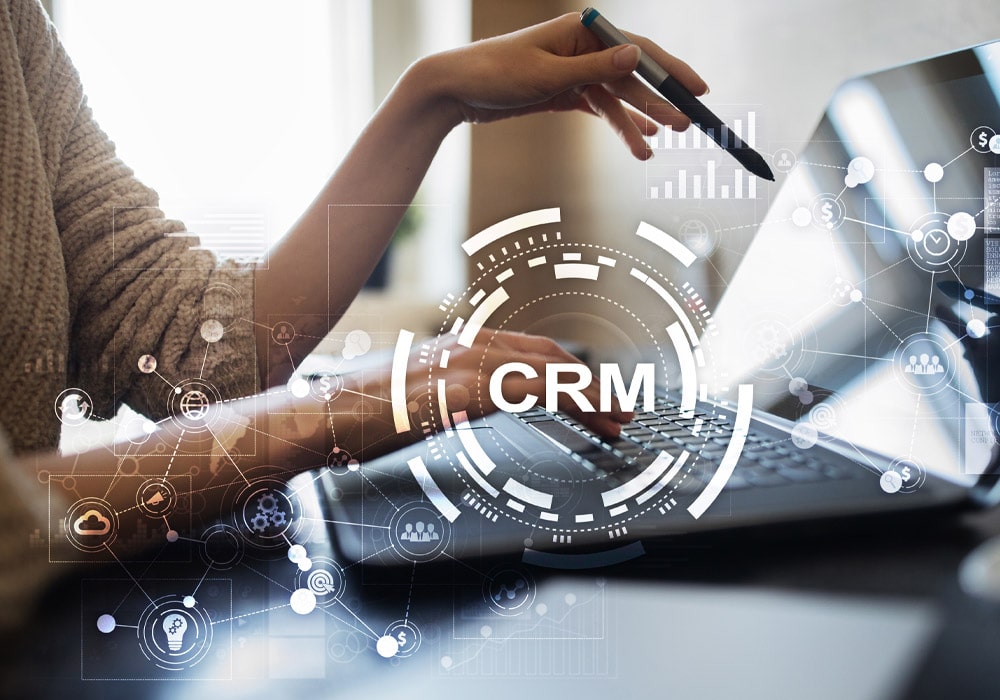 Improve your service to customers
---
When you're dealing with customers, it's vital to have all their details at your fingertips. That's why we've developed a powerful CRM solution that captures all their details across all touchpoints. From contact details to order history, quotes, and more, our easy-to-use system empowers your sales team to win more business.
Improve relationships and build upon trust with instant access to detailed customer or prospect data.
Gain easy access to an unlimited number of records – from prospects to customers and suppliers.
Operate with full telephony integration and record call results, along with any customer preferences.
Know what your customers want
Our CRM software helps you build detailed profiles about your customers. Your sales team can then use those insights to learn more about their buying behaviour and identify if they have any needs or problems. Easy-to-use software makes trends and patterns easy to spot, after which your sales team can tailor their approach.
Improve stock control and protect margins by seeing what stock is moving slowly or fast.
Spot fresh sales opportunities with new & existing customers in your pipeline.
Get total marketing oversight on your customer and see their quotation and sales history.
Key benefits of our customer relationship management software:
Improves customer service through instant access to data
Creates opportunities for targeted marketing & sales campaigns
Enables understanding of key decision makers/influencers
Prevents incomplete or duplicate customer communications
Increases sales by getting closer to your customers & prospects
Create and monitor opportunities across every touchpoint
Get more from your sales team
---
Our CRM software helps you see all aspects of your sales team activity to reach your full potential. From group to individual sales figures to the performance of specific products, our system generates detailed reports with striking graphics you can understand. Powerful business intelligence is only one click away.
Measure overall effectiveness by tracking the results of contacts, meetings, and events.
Take control over task allocation, with links and email notifications helping you stay informed.
Keep track of due or outstanding tasks, and monitor diary activity at-a-glance.
What is customer relationship management software?
---
Customer relationship management (CRM) software helps businesses manage interactions and relationships with existing and potential customers. As a result, it helps distributors streamline sales, marketing, and support processes while improving customer satisfaction and retention at the same time.
Streamlined customer engagement and support
CRM software centralises your customer data into one easy-to-access platform. As a result, your sales team can quickly access detailed customer information, purchase history, preferences, and any past interactions. Naturally, such features improve customer service and enhance your reputation as you build stronger relationships.
Improved sales processes and performance
By automating tasks such as lead generation, lead scoring, and follow-ups, CRM software helps you automate the sales process. So, sales staff have more time to focus on building trust through relationships and closing deals. Your team can also maximise the value of existing customers rather than repeat manual tasks that cost time and money.
Better collaboration and communication
By using a centralised CRM system, distributors can facilitate better communication and collaboration across their sales, marketing, and customer service teams. With instant access to the same customer data, these teams can work together more effectively to meet customer needs and drive improved performance.
Targeted marketing for higher engagement
Rather than using existing staff, CRM systems will analyse customer data to identify patterns, preferences, and trends. This feature means you can reallocate staff where you need them most, strengthening your business model. Meanwhile, your CRM creates targeted marketing campaigns for higher engagement and conversion rates.
CRM software
Discover our CRM software integrations
---
Via cloud technology, Vecta Sales Intelligence & CRM is the mobile app that empowers sales teams to maximise their performance and achieve their full earning potential.
Learn more about Vecta
Want to learn what we can do for your business?