Garage & workshop software for a competitive edge
Our garage and workshop management software, Autowork Online, is a user-friendly cloud-based application that streamlines and handles all aspects of a bustling workshop or garage. It automates and arranges vital daily duties, such as producing quotes and invoices or keeping up-to-date service records. It even helps you schedule appointments. Also, it integrates with Autocat, the electronic parts catalogue from Kerridge Commercial Systems (KCS), so you can order the necessary parts online from your preferred suppliers with just a few clicks.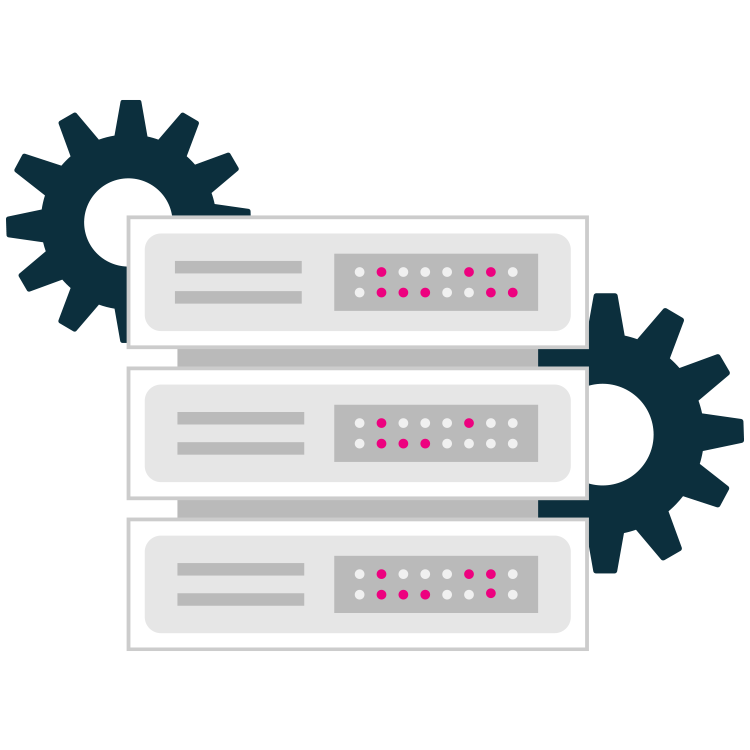 A library of information at your fingertips
---
With Autowork Online, you can easily create comprehensive databases that contain all the necessary information about your customers, vehicles, suppliers, and technicians. These databases automatically cross-reference and update so you can access the work histories of each customer or vehicle quickly and easily.
You can use the exhaustive parts database in quotations & invoices to maximise sales orders.
Used with Autocat, Autowork Online provides access to millions of manufacturers' part numbers.
The intuitive & fast interface ensures you can quickly find and order the right parts for every job.
Run an efficient & profitable workshop
---
Autowork Online simplifies the management of your workshop resources. Our cutting-edge system uses database information to generate accurate quotations and comprehensive job cards to ensure your operations run smoothly. You can effortlessly assign parts from your current inventory or place orders with suppliers as needed for hassle-free resource management.
Repair time & service schedule data help you allocate enough resources to each task.
Schedule booked jobs into the diary, with a separate MOT diary managing bookings for multiple bays.
The Work in Progress screen allows easy viewing and updating of jobs, streamlining your garage's workflow.
Want to learn what we can do for your business?
Profitable parts management that meets demand
---
Managing your stock has never been easier with Autowork Online. You can search for parts in the extensive Autocat parts catalogue and order them with just one click. Plus, Autowork Online keeps track of all your orders, including outstanding ones, so you can quickly see what needs chasing. All the features within the Parts Management tab have been developed to help you stay profitable while offering first-class customer service.
View the history of your stock usage per month and get a summary of the parts used in the past year.
The platform also generates suggested orders based on current stock levels and workload.
You can also produce printed stock sheets for stocktaking, with the option for manual adjustment.

Our cloud-based catalogue offers instant access to millions of parts, with registration and VIN lookup features tailored to meet the needs of the garage industry.
Learn more about Autocat

TeamView integrates with Autowork Online to enables real-time, paperless job card management on smart devices for streamlined garage communication and improved performance.
Learn more about TeamView
Simplify & integrate your accounting processes
---
Autowork Online offers integrated accounting functions specifically designed for workshop environments. Our services are customised to integrate with sales functions, enabling you to streamline all your accounting processes with ease. With our accounting services, you can efficiently manage and keep track of all financial transactions, including expenses, invoices, and payments. This way, you have more time to focus on growing your business.
This system efficiently handles purchase and sales ledgers, as well as VAT accounts.
Recording purchases and sales in the appropriate ledgers enables you to generate reports and customer statements.
You can also manage supplier payments and create linked accounts for fleet invoicing.
Improved customer communication & reports
---
With Autowork Online, you can effortlessly manage your customer relationships in a professional and efficient manner. You can easily send service or MOT reminders, invoices, and promotions through email and SMS text messages. Every communication is automatically saved for future reference, and the system produces thorough reports to help you handle and track your business.
There are also quick-reference charts and graphs to help you analyse performance in crucial areas.
If necessary, you can defer a customer's work to a later date, and the system will log it.
You can also send an SMS or email reminder, which reduces lost sales & encourages repeat business.
Other popular features that can further improve your business processes
QuickBooks integration
QuickBooks integration for Accounts Payable and General Ledger supports multiple companies and/or profit centers.
Estimating tools
Quickly build vehicle-specific parts and labour estimates for factory scheduled maintenance and create packages for canned jobs with the automatic lookup of parts.
Fleet and commercial data
Tap into the huge fleet and commercial market by addressing special service needs, data capture rules, contract pricing, and billing procedures.
Advanced reporting
Numerous outside purchase reports to monitor and control buyouts, including core tracking and vendor statement reconciliation.
Solutions & resources
Looking for more information? These resources may interest you:
Want to learn what we can do for your business?