Timber merchant software that strengthens every branch
When it comes to software for timber merchants, the generic ERP systems won't cut it. That's why we've created a digital solution that caters to your trade, with fully integrated and accurate stock functionality that delivers rich product detail at the point of sale. Plus, software that optimises all aspects of your business while giving instant insights into your performance. But that's just the start.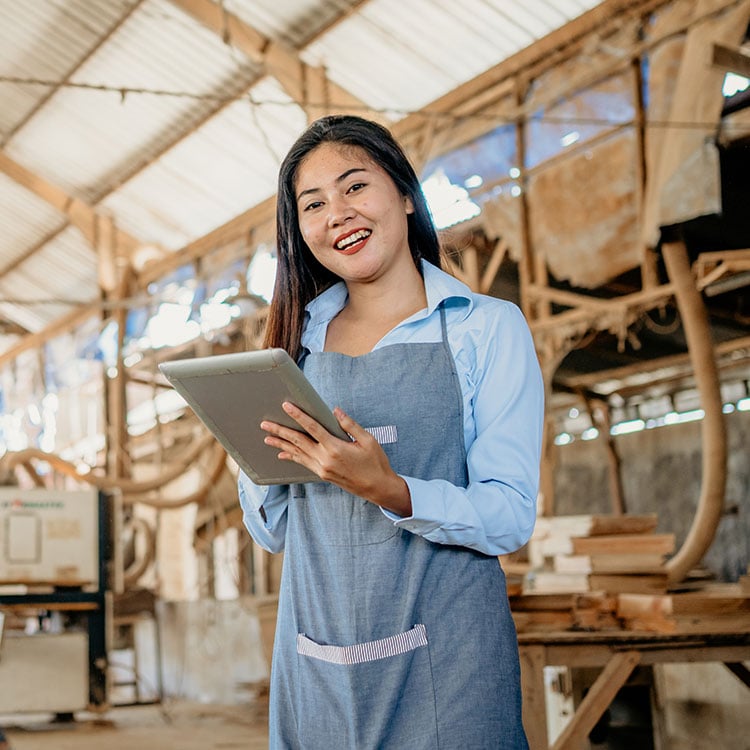 Add power to your sales process
---
To help you maximise revenue, our ERP software for timber merchants has sales order functionality that is fast and easy to use, with intuitive hot keys and search options that help you access rich detail about your products in an instant. Plus, you have the flexibility to offer alternatives or negotiate the best deals with customers while staying in the black.
Assign system prompts & pop-ups to certain products so you upsell all the associated items customers need.
Make sales quotations easy with the Timber Tally feature that enables fast and specific pricing.
Easy enquiry & quote recall that turns into orders, with functions for expiries and follow-ups that boost sales.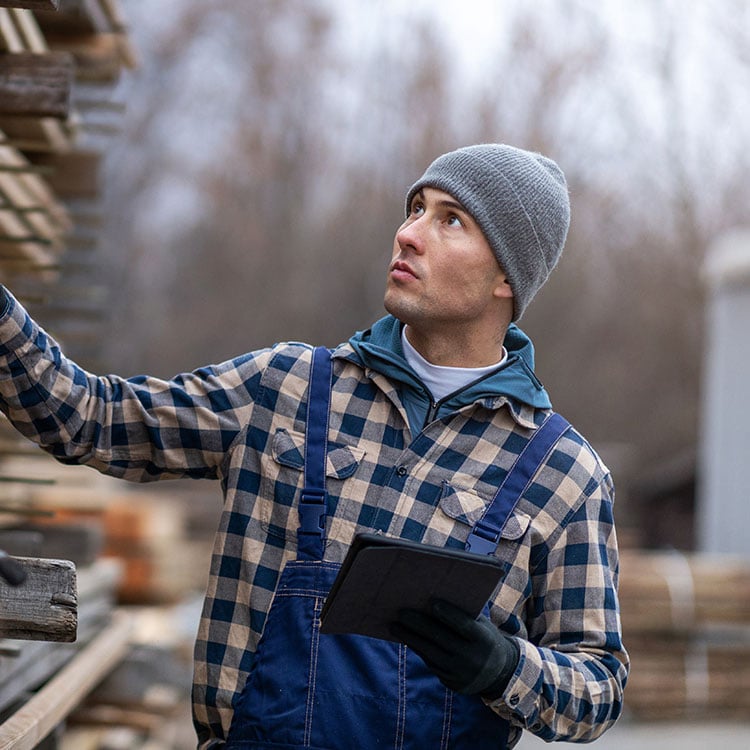 Better protect timber margins with our rebate functionality
---
We know that rebates are a crucial part of trading with suppliers and manufacturers, so don't leave it to a spreadsheet or trust. Our software for timber distributors keeps accurate records of your entire rebate process. So, from time-specific rebates, to 'spots', you get full control to ensure accurate records always help you claim the right amount.
Fully integrated and elegantly designed for full flexibility, accurate rebate calculations are made automatically.
Manage group & customer-specific pricing, with discounts & quantity breaks that apply specific terms.
Maintain security by controlling who in your business can see information about your rebate claims.
The timber software from KCS is an intrinsic, strategic component of our business. It does what we want it to and what it says it will do - which isn't always the case with software.
Paul Cornford, Systems Manager from Howarth Timber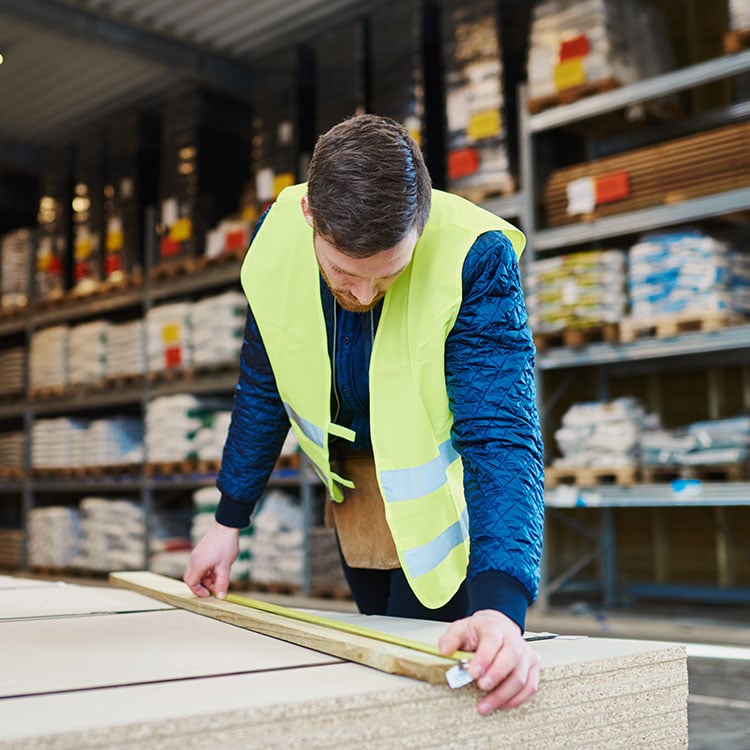 Cut to length and meet specific demands
---
We know that every customer is different, which is why our powerful timber software allows you to work flexibly and enhance your customer service. For example, you can order & record cuts to any type of length. Plus, you can add process charges, ensuring that any ad-hoc work is tracked which helps you maintain a healthy profit margin.
Enhance customer service by knowing the location & quantity of all timber stocks held in different pack sizes.
Smart system design means it's also easy to identify the various timber lengths you already have in stock.
When purchasing, it's also easy to record imports and designate goods for sale & delivery as soon as you receive them.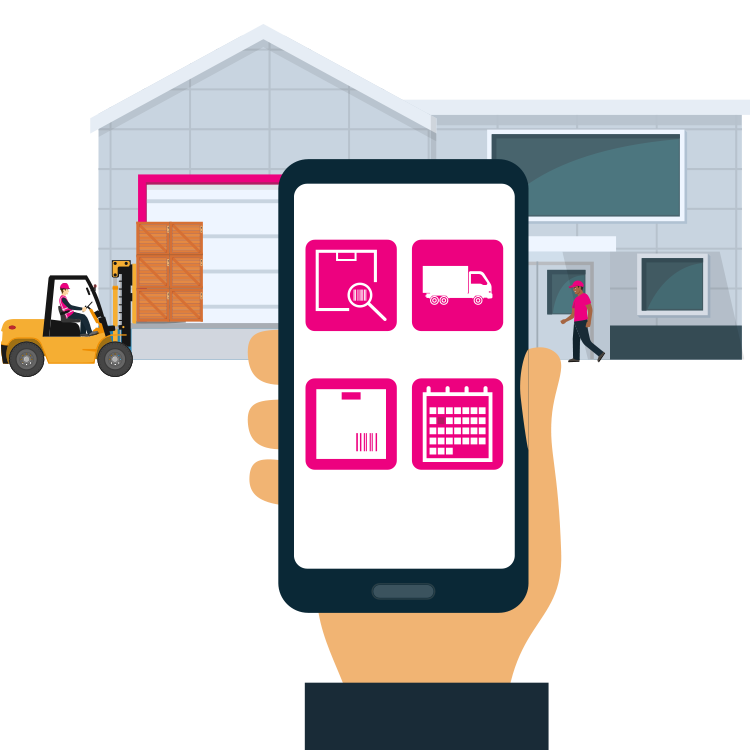 Profitable purchase order features to achieve growth
---
Smart buying decisions are key to profitability. You don't want to hold too much stock, but you also need to ensure you meet demand. Our timber software helps predict your inventory needs based on past sales and seasonality factors. Also, you source products only when there's demand, with features for back-to-back, direct, and drop-ship orders to help maintain a healthy profit margin.
Predict your future stocking requirements based upon your past performance and seasonality factors.
System-generated recommended stock purchase orders together with back-to-back linking of sales to purchase orders.
Enjoy a fully comprehensive ordering system with menus that allow you to see all aspects of your supply chain.
Key benefits of our timber merchant software:
Digitise your business with one version of the truth
Create more efficient delivery schedules
Support sales with digital quotes & less paperwork
Analyse & control finance for improved performance
Rebate management that claims the right amount
Improve picking accuracy & increase warehouse space
Successfully scale with a system that grows with you
Suit your business needs with dashboards to fit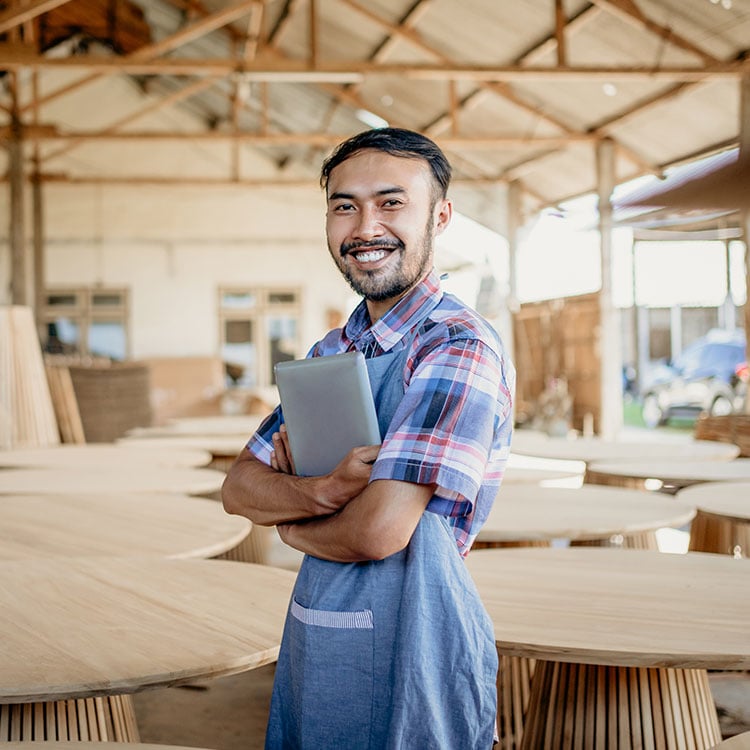 Create added value for your target market
---
Our software for timber distributors makes the process of adding value to products and assemblies easier and more efficient than ever. So, whether you're enhancing a basic product with processes and services – or creating orders to specific customer requirements – our software helps you efficiently manage all aspects of the order cycle.
Ensure positive margins by overseeing the resource, time, and wastage stages, plus materials sourcing & processes.
Flexibly operate by producing one or more end products on a single order and in one or more stages.
Sophisticated works order management gives you full control over bespoke orders in your busy mill.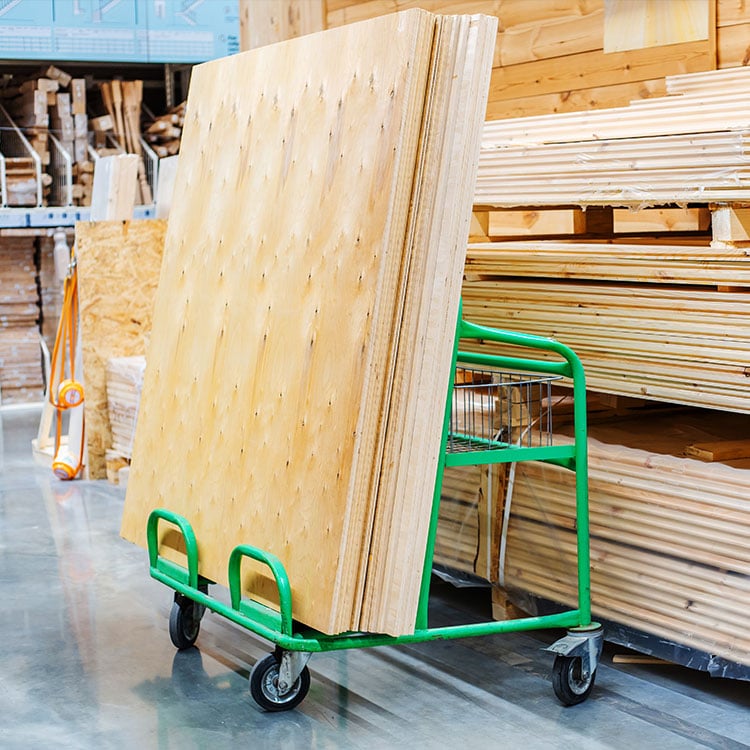 Get complete control of your timber stock
---
Trends change as demand for construction projects varies, so timber merchants must see how the market is changing. That's why our timber distribution software helps you better manage your stock and protect your margins. Easy to use and understand, we give you a powerful suite of tools that help you stock without fear of over or under-stocking.
See what you have and where with sophisticated inter-branch logistics managing transfers between locations.
Gain expert foresight through accurate forecasting solutions and serve customers with confidence.
By seeing stock locations & incoming items, you can source products without resorting to back-orders & losing trade.
What really stood out to us about K8 was the scope for tailoring the system to suit our specific business needs. Also, we were really encouraged by the knowledge and expertise of the consultancy team.
Luke Brown, Retail Manager, Terry Howell & Sons Ltd
Accurate visibility for all departments
---
As demand for your timber business increases, it's vital staff can see what's happening, both as it happens and at every level of the business. So, from accessing existing stock information to checking part availability - or assessing branch or individual sales performance – this information is available for everyone at the touch of a button.
Real-time reporting means you can see what works and roll those improvements out across all areas.
360-degree visibility lets you see everything - from sales to stock performance and supplier positions.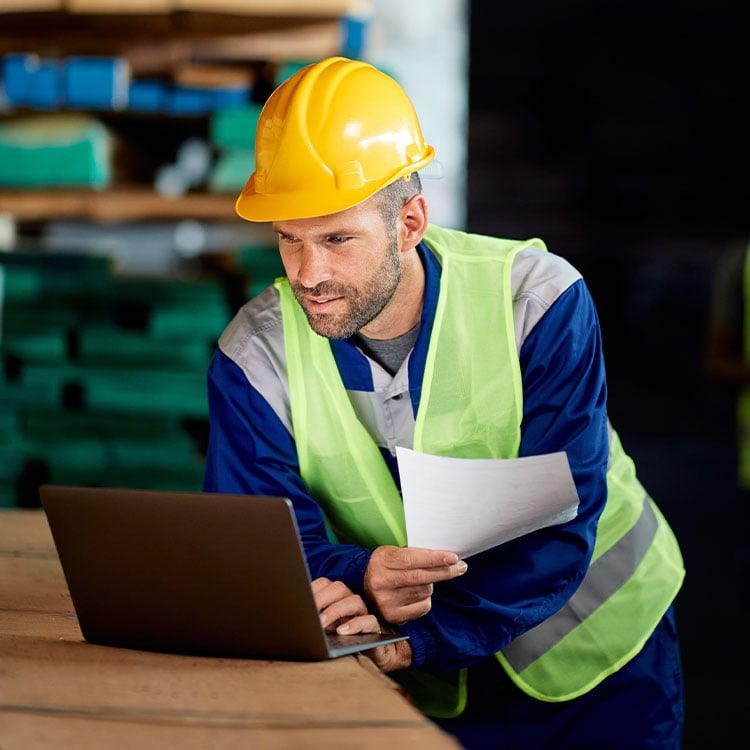 Improved timber warehouse management
---
An efficient warehouse is the hub of an effective timber distribution business, both centrally and across every branch. That's why our ERP software for timber distributors gives you the tools to run an optimal operation that can handle more orders and reach more customers.
From receipts to put-away, picking, packing and despatch, you manage with clear user-defined areas.
Smart mobile devices can capture all movements for instant tracking and smooth audits.
Integrate your system for a streamlined operation that gives the location and status of every unit in real-time.
Products for timber merchants
---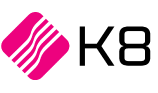 Perfect for medium to large enterprises, K8 is a sophisticated cloud-based ERP and business management solution that delivers a complete digital strategy for profitable growth.
Key features:
Streamlined sales process
Easily analyse your finances
Make rebate management simple
Automated invoice processing
Optimised warehouse management
Learn more about K8
Want to learn what we can do for your business?