Meet our leadership team
Learn more about the highly experienced team that guides our vision, shapes our strategy, and inspires our people to enable us to deliver innovative and comprehensive business solutions for the distributive trades.
Our team of experts leads the business worldwide
The members of our leadership team provide a depth of industry experience and business management skills that are fundamental to the success of our business and those of our customers.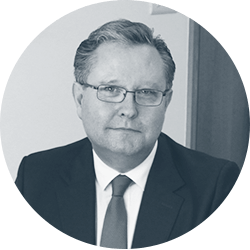 Ian Bendelow
Chief Executive Officer
---
Ian has 30 years of experience in IT and enterprise resource planning solutions and over 25 years working with the company's portfolio of solutions, services and clients. His career developed from customer-facing roles in support, training and consultancy to executive positions in sales, international business development and other commercial functions. For some 15 years, Ian has been General Manager and CEO of KCS leading Kerridge Commercial Systems (KCS) strategy for growth.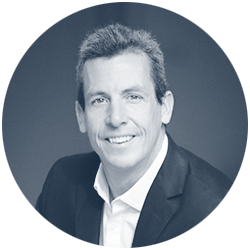 James Mitchell
Managing Director, UK and Ireland
---
James has 28 years of experience in IT and software solutions. James' career developed from technical roles in R&D and product management through to customer-facing roles in support, project management, professional services, consultancy and sales. More recently, James has been Managing Director of a software business with responsibility for Europe and Latin America. James has a BSc (Hons) in Business and Computer Science, an Executive MBA from Cranfield University Business School, and he is a member of the Institution of Engineering and Technology and a Fellow of the Chartered Management Institute.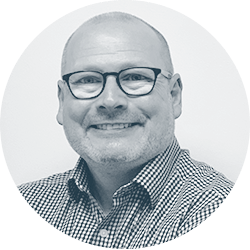 Graham Dobbs
Managing Director, Rental Division
---
Graham has been involved in the rental industry since 1987, working in equipment rental companies for 13 years before being drawn to IT software solutions and joining the leading rental software provider in 2000. His career developed from project management to operations director, then moving to sales director before becoming the MD for the rental software business. Based in the UK but with responsibility for global rental solutions, Graham has successfully driven global growth in the UK, Netherlands & Europe as well as Australia and the USA. With a passion for all that is rental, Graham sees his role as ensuring we continue to deliver market-leading solutions and services to equipment rental customers to keep them one step ahead.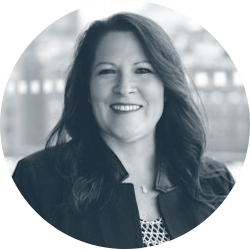 Heather Preu
Chief Executive Officer, North America
---
With over 20 years of experience in global enterprise software and technology solutions, Heather will take full responsibility for all KCS operations in the USA and Canada, including MAM and KCS (previously known as Dancik and Mincron). Her career developed from customer-facing roles in sales before progressing to executive roles, including VP, SVP and GM roles in sales, go-to-market strategy & enablement, most recently holding global leadership roles at IBM and Infor. Heather is passionate about delivering world-class solutions and support to our customers by leveraging powerful, intuitive software that allows our customers to quickly and competitively meet their business needs.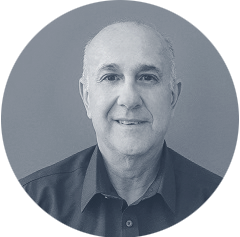 Giuseppe Martini
Managing Director, Africa
---
Giuseppe (Gus) joined Kerridge Commercial Systems South Africa for the second time in 2017 as Commercial Director. He was part of the original commercial division team in South Africa as a Project Manager in the 90's and brings over 30 years of experience from various industries. Before his second stint with the company, he served in several senior roles, from operations to procurement & IT director at large multi-branch national building industry merchants. Giuseppe sees his role as continuing to grow KCS in SA and to share industry experience both internally and externally.
Fred Loos
Managing Director, Benelux
---
As of July 2018, Fred Loos has joined Kerridge Commercial Systems as Managing Director KCS Netherlands. He has 34 years of experience within the software industry, most recently running a significant division within a large software company. With his specialisation in SME, accounting and wholesale in the Dutch and Belgian markets, Fred will further strengthen our focus and management bandwidth in this important geography.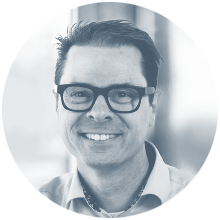 Anders Paulcén
Chief Executive Officer, Nordics
---
Anders has over 30 years of experience in building successful applications for the tyre trade in northern Europe. Anders joined KCS in 2023 with the acquisition of Compilator, a company he founded more than 25 years ago and since then has developed into the market leader in the Nordics. Anders sees his role as growing KCS' presence in the Nordics as well as supporting the roll-out of tyre trade solutions in the rest of the KCS Group.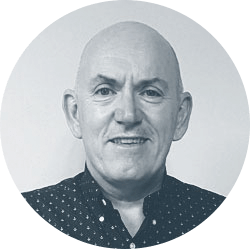 Des Nangle
President, Business Development
---
Des has been responsible for the growth of KCS in South Africa since 1999. He is one of the founding members of the Exec team that founded Kerridge Commercial Systems Limited back in 2010. As a growing and acquisitive business, Des's knowledge and skills will be put to use assisting the global sales teams in attracting and winning new customers around the globe.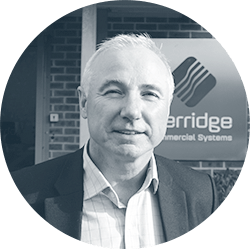 David Liddle
President of Research & Development
---
David has been responsible for product management & the development teams within Kerridge Commercial Systems since 2003. Before joining, David held several senior IT positions within the distribution & merchant industry. His balance of experience between being both a user and a provider of ERP systems ensures that the continued investment in product development is focused towards customer base needs and requirements.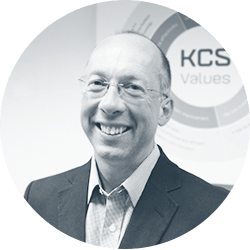 Nigel Bedford
Chief Financial Officer
---
Nigel is a chartered accountant with 25 years of experience in the Big 4 accountancy firms and as a CFO in the software and IT sector. Nigel has worked alongside Ian since the start of Kerridge Commercial Systems Limited, which was established in 2010 and has particular experience working in private equity-invested businesses and managing those businesses through high growth periods.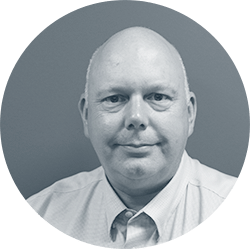 Chris Owen
Chief Support Officer
---
Chris Owen joined Kerridge Commercial Systems as Chief Support Officer in July 2018, with over 20 years of experience in tier-one multinational software company support. Before joining KCS, he was responsible for 'Customer Success - Global Delivery' at the world's largest supply chain software company. Chris is based at the KCS HQ in Hungerford but works across our global network of support centres, leading nearly 250 associates that make up the global support team. Chris's extensive experience in the implementation of the latest support techniques and other industry best practices is helping to deliver higher net promoter scores, more comprehensive knowledgebase resources and faster times to resolution at KCS. Chris is a chartered IT professional and registered with the British Computer Society.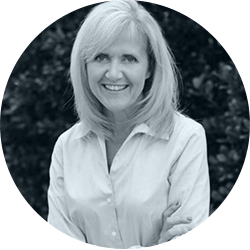 Carolyn Adams
Chief People Officer
---
Carolyn Adams serves as the Chief People Officer at Kerridge Commercial Systems. Carolyn drives the human capital strategy in this role, including recruitment, employee development, integration planning and team engagement. Prior to joining Kerridge Commercial Systems in 2014, she held leadership positions in financial, software and non-profit organisations. Carolyn holds a Business Management/Accounting degree and is a certified Global Professional in Human Resources (GPHR).
Our passion is to provide customers with a competitive advantage in their incredibly competitive world. We do this by providing flexible, industry-specific solutions; software, technology, advice, guidance, experience and expertise built over 40 years of servicing their specific market. Great software solutions don't happen without great people. We have the best software solutions for our market because we have the best people.
Ian Bendelow – Chief Executive Officer
About us
To design and deliver high performance, integrated ERP solutions that enable our customers to source effectively, stock efficiently, sell profitably and service competitively.
Learn more about us
Policies
Kerridge Commercial Systems prides itself on being an equal opportunity employer and being open and transparent in respect of how we operate and do business.
View our policies
Services
We deliver a range of specialist consultancy and business services that ensure our customers get the best possible return on their investment in our business management solutions.
View our services