Comprehensive ecommerce solution for consumers & trade
WebPro is a comprehensive B2B & B2C ecommerce platform with cloud-based functionality that enables you to move your business online quickly and easily. You can sell to online customers anywhere and from any smart device or desktop. At the same time, all incoming orders seamlessly integrate with your ERP system for smooth onward processing. It's the perfect, streamlined ecommerce solution.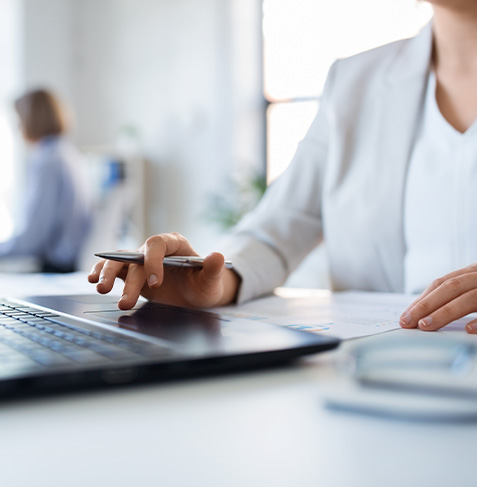 Modernise and tailor your customer's online experience
---
While simple to use, WebPro is a powerful web interface allowing you to customise your site for a modern and great customer experience. Any site you create is accessible from a desktop, tablet, or smartphone, so B2B and B2C customers can view and purchase your products from anywhere at any time.
Customers can use a search function to find products or drill down through clear categories to fill their baskets.
Orders instantly update within your ERP system for processing, reducing delays and enhancing customer service.
Orders are secured through the secure payment gateway and allow for SagePay and (or) PayPal transactions.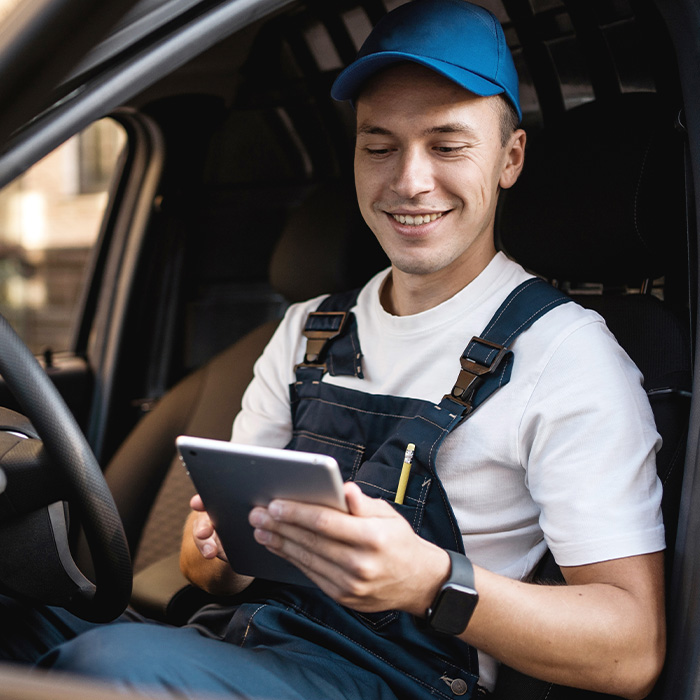 Offer smart and secure delivery options for an improved service
---
Fast and reliable deliveries are critical for any business trading online. But the customer must receive a high standard of service while operations stay streamlined and profitable. That's why WebPro is a fully comprehensive ecommerce solution that offers a full range of delivery options that keep customers happy while protecting your margins.
Add delivery charges for regions of your choice, and vary these depending on the products selected or according to weight.
Protect profits as you trade with a broader market and set rates for premium rates like next-day delivery.
You can further optimise delivery options by choosing which customers can collect orders from your branch.
We wanted a way for us to provide our customers with a better online experience and really shout about who we are as a family business. K8 WebPro helps us do that.
Luke Brown, Retail Manager, Terry Howell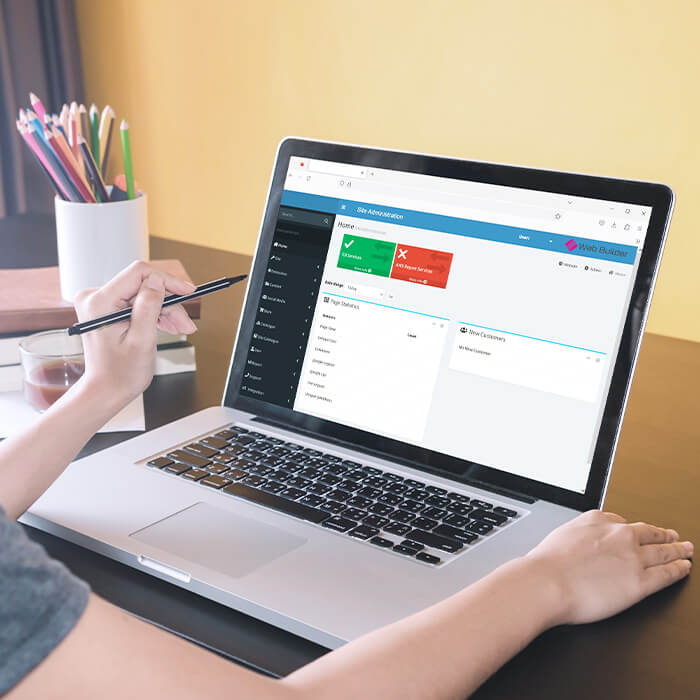 Create profitable and enticing promotional campaigns
---
Special offers and seasonal promotions are great ways to increase sales or generate product interest. But you don't need to restrict these offers to in-store – now you can run your version of Black Friday specials or the likes online. WebPro allows you to combine products and content for promotions, with all prices defined within your ERP system.
The best sellers feature lets you decide how many of your most popular items to show to online customers.
Create and apply badges such as 'New' and 'Clearance' to products and promote them on your homepage.
Approve & curate testimonials, with all customer reviews held in the admin area for your approval.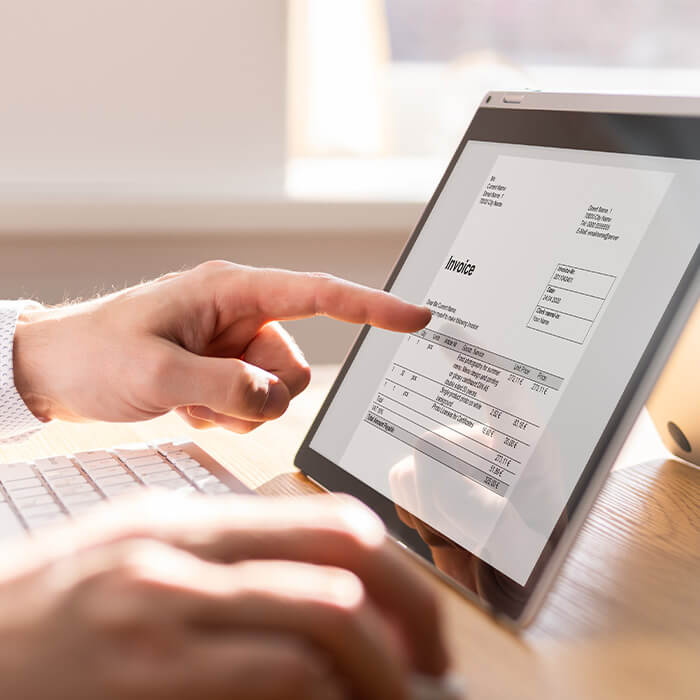 Offer exclusive features to trade accounts
---
If you have trade or B2B customers, catering to their needs is essential for repeat business. That's why our online trading platform lets you provide trade customers with a portal allowing them to view their account status. They can also check orders, retrieve copy invoices and pay their account online. Plus, opt into newsletters and see other relevant communications.
Trade customers can view invoices in date order and make payments while checking their credit limits & outstanding balance.
The 'My Orders' tab allows customers to check the detail of previous orders and repeat them for restocking purposes.
Customers can also easily stay on top of their status by seeing a list of their past payments in date order.
Site configuration options
WebPro gives you many options to help you enhance your customers' site experience. Some of the notable features are included below:
---
Use your WebPro homepage to add text and create a web portal unique to your business. You can also run promotions for specified badged products to maximise sales.
Advertise products or offers with banner adverts on your homepage. This module also allows you to upload your advert images and define click-through links for each banner.
Downloadable documentation
You can save on printing and postage costs by allowing customers to download documents through your WebPro website. Such material includes product, company or legal information.
By simply clicking the 'Feedback' tab, your customers can communicate with you by phone or email, with emails distributed to different teams dependent on the subject matter.
Data export from your ERP
WebPro integrates directly with your ERP or business management system, updating pricing, stock, and photographic databases. That way, customers always have up-to-date information before making a purchase.
Data import into your ERP
All orders placed through WebPro are automatically and immediately transferred to your ERP or business management system for processing. You can then configure incoming orders to suspend for approval or release.
Admin users can create messages to display to all customers or target individual trade account customers. These also expire at certain times, making them ideal for promotions or special offers.
The static page editor makes creating new pages on your WebPro site quick and easy. You don't need previous web design knowledge, and it's easy for staff to manage and maintain your site.
Google Analytics integration
WebPro integrates with Google Analytics to show your site's data, such as traffic, visitor demographics and behaviour. You can also track sales of items accessed via a Google advert.
This feature gives you an overview of the activity on your website. Plus, you can monitor performance by seeing total sales and top sales by customer. Or check a list of recent orders.
Integrated B2B and B2C ecommerce solutions for business
---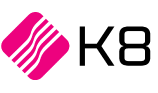 Perfect for medium to large enterprises, K8 is a sophisticated cloud-based ERP and business management solution that delivers a complete digital strategy for profitable growth.
Learn more about K8

Our cloud-based ERP solution empowers small to medium enterprises to manage all aspects of their business efficiently. And it's quick to learn for a fast return on investment.
Learn more about K8 Trader

Our fully comprehensive cloud-based solution for managing automotive parts is designed to meet the needs of busy distribution, motor factor, and retail businesses.
Learn more about Autopart

Our rental management solution is the ultimate tool for medium-to-large hire companies. It streamlines all aspects of your business for seamless operations and maximum efficiency.
Learn more about inspHire Office
Want to learn what we can do for your business?