Warehouse management system (WMS) to optimise your operation
From receipts to put-away, picking, packing and despatch, our WMS software integrates all your distribution activities, harmonising the entire process. You get a clear structure of user-defined areas and a streamlined warehouse operation that takes more orders and reaches more customers. Plus, you know the location and status of every item and can keep track in real-time.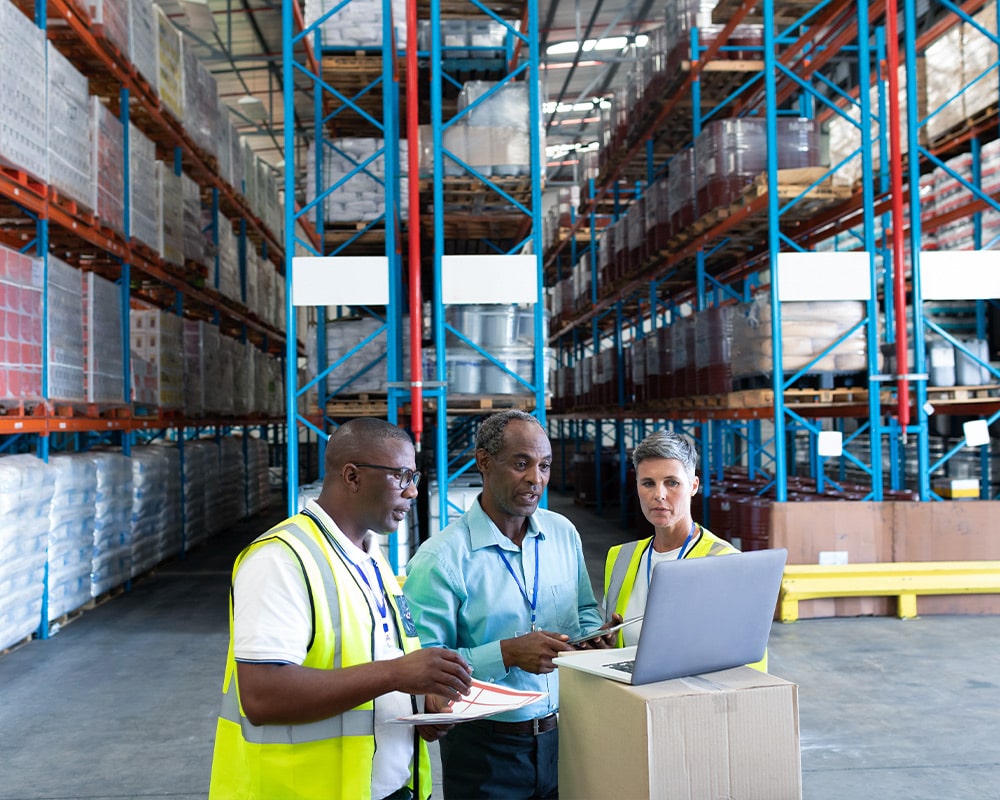 Increase accuracy & efficiency
---
With our powerful WMS software, you can increase speed and accuracy within your busy warehouse by removing paper trails and eliminating manual data entry. With a simple yet powerful interface - and the ability to synchronise automation across all departments – it's easy to maximise efficiency while reducing running costs.
Instantly process receipts & sales orders for quicker despatch times and improved customer service.
Stock more items by optimising space and finding them more easily to meet customer demand.
Track all documents like labels and barcodes for total oversight of stock and better decisions.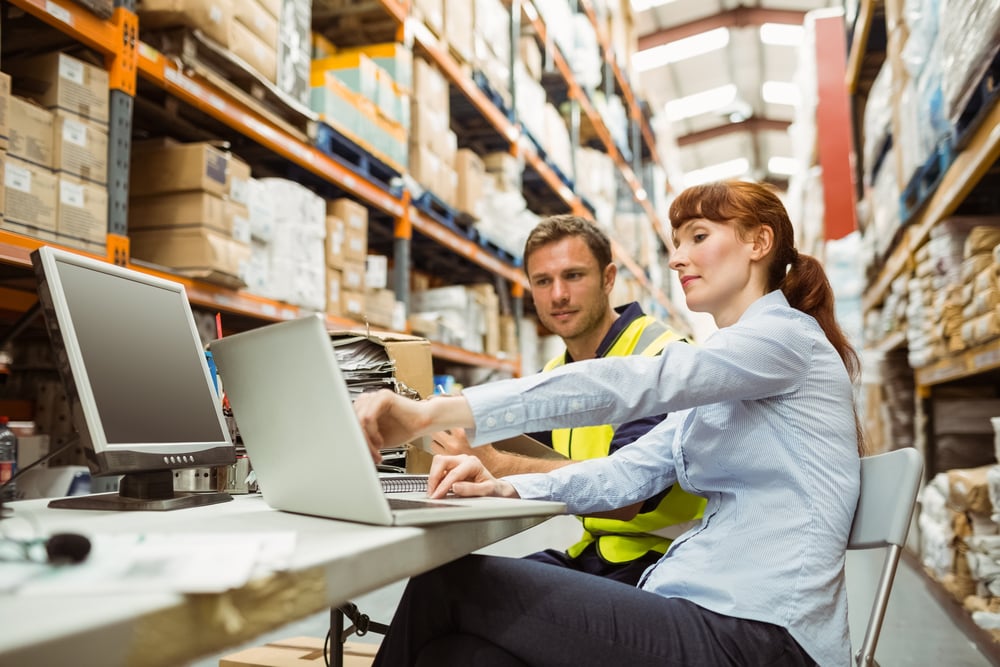 Streamline task allocations
---
Our WMS software can help you to automate allocations for warehouse staff. This feature makes life easier and operations more efficient with optimised task lists and processes. Plus, you can better protect profit margins across your entire business.
Allocate according to roles or personal attributes, such as certain skills or certifications.
Alternatively, match jobs to the right kind of product or the bin associated with the task.
Synchronise & streamline all aspects of your warehouse to further protect your profit margins.
Key features of our warehouse management system:
Real-time inventory
information
Easy picking for
order-fulfillment
Planning & scheduling
capabilities
Handheld technology
deployment
Accurate inventory
visibility
Cross-docking
capabilities
Quickly capture information on the job
---
By equipping staff with rugged & reliable HHDs, skilled warehouse staff have the technology they need to quickly and easily capture information or receive instructions. Meanwhile, all captured data is accurate and available in real-time for access in the office.
Get full control of warehouse transactions, with the flexibility to revert to paper if needed.
All movements instantly record for audits and integrate with your business software.
Empower staff with HHDs to generate labels for fast scanning and fewer errors in goods receipt.
Optimise your despatch & delivery schedules
---
Our WMS software provides a comprehensive end-to-end solution that dramatically improves warehouse despatch and delivery. Saving money and time so you can take more orders, our solution cements your status as a business that customers can trust.
Ensure smooth delivery schedules by identifying the order of items that fit onto your vehicle.
Take planning to the next level by centrally planning across all branches and locations.
Get an instant feel for your fleet by seeing what drops await each vehicle.
What is a warehouse management system (WMS)?
---
Integrated into your main ERP software, WMS functionality provides real-time visibility into inventory levels, location tracking, order fulfilment, and shipping processes. As a result, you can take corrective action when needed, while the instant, 360-degree data visibility means you can gain tight margin control and better protect your profit margins. Ultimately, with the right warehouse management system (WMS), you can take your operation to the next level.
Easy stock management across your enterprise
Seeing your stock levels everywhere in real-time means you can make better decisions about replenishment. And with WMS integrated into your business, you streamline inventory management, saving yourself time and money.
Stock rationalisation for better profit margins
By spotting excess or slow-moving stock, distributors can make informed decisions about replenishment. And our software will help you see if you can replace underperforming items with more profitable items.
Get a better idea of your stocking requirements
WMS delivers instant access to sales trends and customer data. So, you can spot seasonal fluctuations or anything that affects demand. With more accurate forecasts, you can avoid times when you are over or under stock.
Track & audit essential management information
As WMS captures data in real-time, distributors can spot and correct problems as they occur. Plus, WMS tracks the movements of your inventory, so it's lost or stolen which is invaluable during audits.

Our warehouse manager loves the view that K8 gives him into what's happening at our warehouse at any time. He can keep on top of activities and tasks and make sure that resources are utilised to the best effect to service the needs of our customers.
James Platt, Operations Director - Caswellsgroup
Read customer story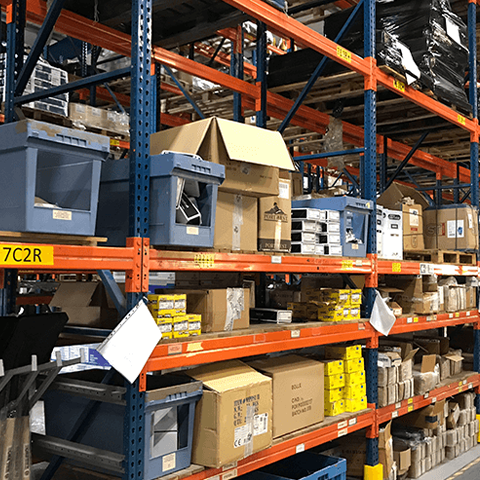 FPS delivers goods to 2,500 customers up to 6 times daily from its national network including their NDC in Sheffield. Around 40,000 transactions flow through the FPS business on a typical day, so having the right ERP solution in place is critical to the success of the business.
Jonathan Eden, Finance & IT Director - FPS
Read customer story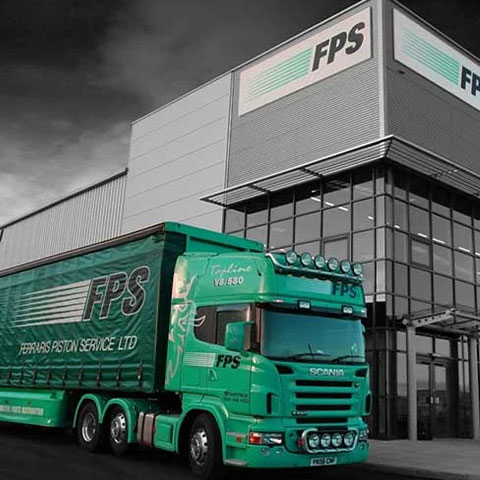 K8 helps us streamline our operations and optimise our inventory. And that task would be so much more difficult if we didn't have K8. So be it through moving, monitoring, buying or selling, the stock management facility within K8 is a real strength and creates value for us.
Matthew Johnson, Chief Executive - Tileflair
Read customer story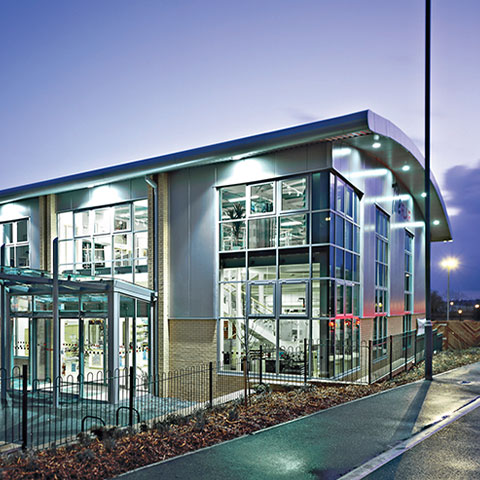 Our fully comprehensive cloud-based solution for managing automotive parts is specifically designed to meet the needs of busy distribution, motor factor, and retail businesses.
Learn more about Autopart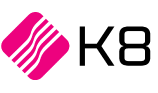 Perfect for medium to large enterprises, K8 is a sophisticated cloud-based ERP and business management solution that delivers a complete digital strategy for profitable growth.
Learn more about K8
Want to learn what we can do for your business?