Secure cloud solutions built around your business
Our trusted cloud services deliver all the benefits of cloud computing. As your distribution or wholesale business grows, you can scale your cloud solution accordingly. Plus, you can enjoy full remote working, regular data backups, and enhanced protection from cyber threats. Also, by consolidating services and allowing us to handle it all on your behalf, you'll reduce stress and minimise your level of risk.
Safeguard your business with improved security protection
---
Cyber threats are a real risk to any business, so it's never been more important to protect your data from viruses and ransomware attacks. Our dedicated experts work 24/7 using best practices to provide an improved layer of protection for your business.
We use best practices in authentication, access control and encryption to keep your data safe.
Your data resides in data centres that offer physical protection from fire, flood, or other disasters.
Face the future with a robust service provider that runs on practically zero downtime.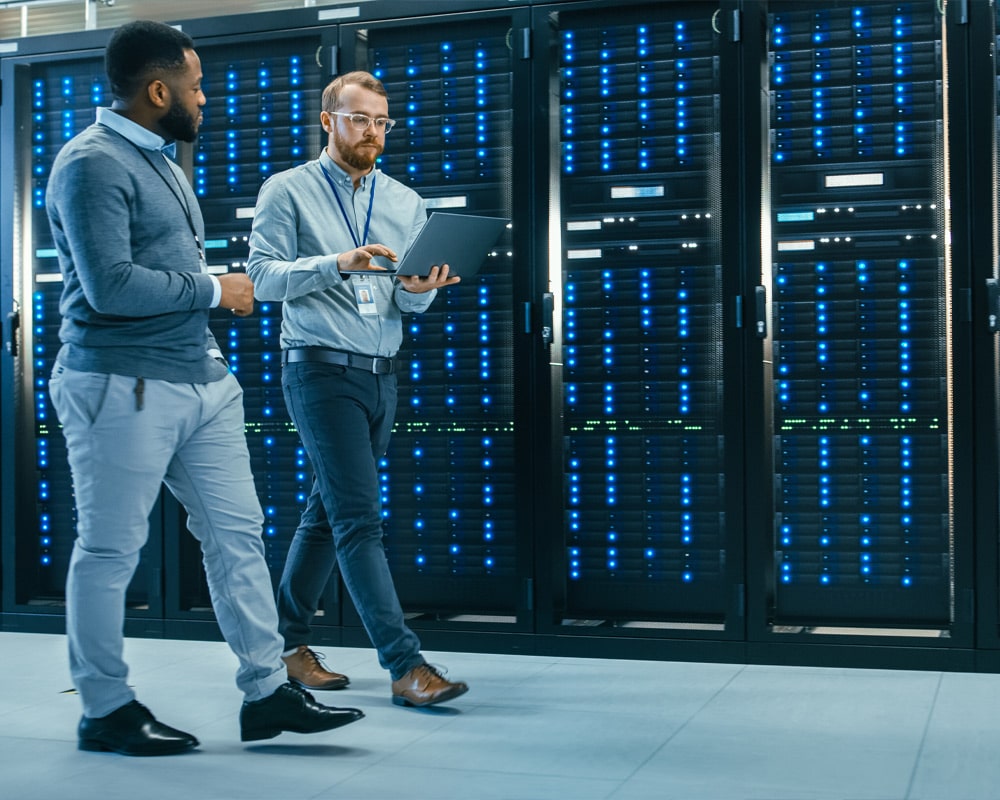 Professional IT services
---
Businesses can't afford to run on manual or outdated processes. Future-proofing your IT is key, especially if you want an enhanced level of protection from cyber threats. That's why our dedicated experts use the latest best practices to keep your business running safely & securely.
Use your resources more effectively as you save time and money entrusting your IT estate to experts.
Future-proof your IT estate on the latest cloud server with dedicated teams fine-tuning its performance.
Never worry about running or maintaining backups, with services that ensure your data is always kept safe.
KCS cloud solutions mean we can have staff working securely from any location as opposed to travelling between the head office and a local server. So, we can work flexibly and quickly without worrying about the effects of any local server disruption.
Darren House, Grant & Stone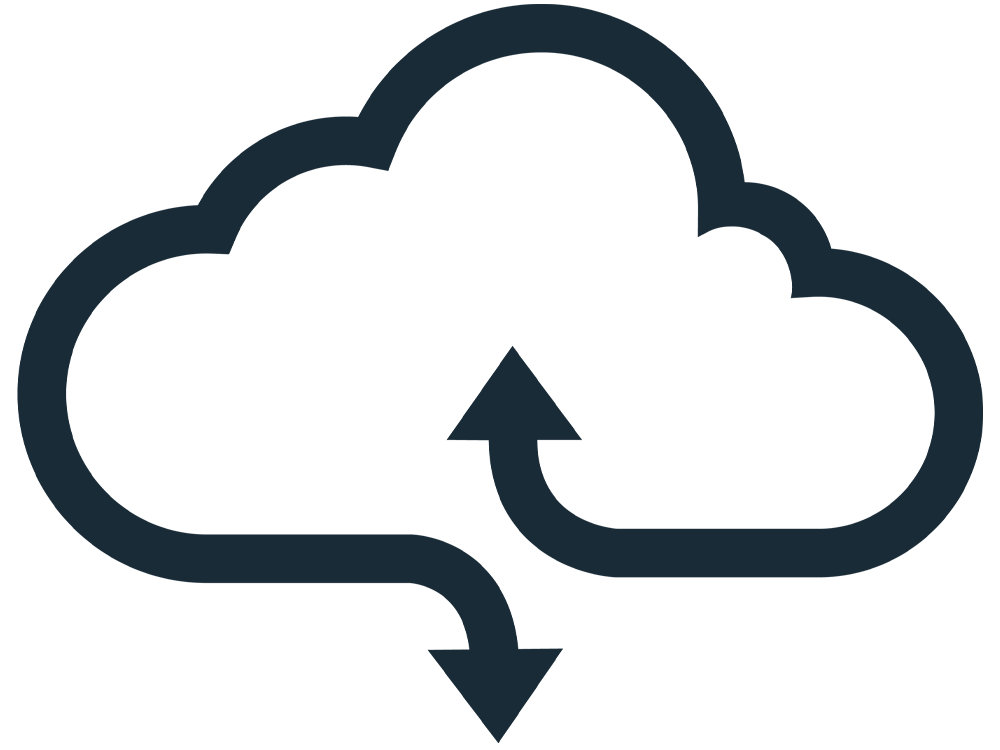 Streamlined hosting that scales with your business
---
When you use our agile cloud-hosted ERP systems, your business is free to unleash the potential of scale. So, as your system grows, KCS cloud services allow you to tap into unlimited resources. Also, we handle all the back-end details, ensuring you get a scalable, smart, and professional IT solution.
Adapt to changing circumstances and expand without paying for local skills & hardware.
All you need is a network connection – all your end-user devices connect to one centrally-hosted solution.
What is a cloud solution?
---
Cloud computing describes the delivery of hosted services over the internet rather than through traditional in-house hosting (usually on your own premises). The primary benefits of using cloud computing software are below:
Remove the cost and risk of running servers on-site
Unlike on-site solutions, cloud computing offers no up-front capital expenses. Instead, users typically pay by the month or user and only pay for the resources they require as a business. So, cloud computing reduces capital outlay with predictable operational costs.
A secure, resilient environment for critical systems
You don't have to create back-ups or deal with computer breakdowns with cloud computing software. Instead, your team can save files automatically to the cloud, and employees can use their personal computers and handheld devices to gain access to securely stored data.
Allow user access from any location, 24/7
The cloud is everywhere, so you can connect to your remote cloud-based server wherever you are. Be that in the warehouse, depot, or your home or customer's address. As a result, your staff can enjoy full flexibility in how they work, increasing overall productivity.
Scalability that fits around your business needs
Over time, your computing capabilities need to increase and decrease for various reasons. Depending on your requirements, you can scale more easily with the cloud. For example, new users and extra storage capacity are simply added to your plan and added instantly.
It's easier to comply with government regulations
As a business, there are many rules and regulations that you must adhere to (like the data protection laws of GDPR, for example.) When running IT systems for yourself, the responsibility lies with you. But with cloud computing, we manage all this for you.
It allows you to focus on running your business
Monitoring your IT systems on-site is time-consuming and expensive when you have a business to run. A cloud service provider takes this inconvenience away from you and uses their skills and experience to keep your IT infrastructure working smoothly.
KCS solutions integrate and manage a whole range of business tasks, including:
Affordable per
user rental
Key benefits of cloud solutions
Collaborate with other cloud applications
Scale infrastructure fast & increase capacity
Low start-up cost with no upfront expense
Managed servers with professional expertise
Secure data storage & automatic back-ups
Reliable costs with one fixed monthly fee
Interact with your system anywhere online
Robust data recovery so you're always safe
See sustainability and profitability go hand-in-hand
---
Switching your IT infrastructure to the KCS cloud means you can reduce the environmental impact of your business. So, you eliminate the need to buy and replace hardware, and your ERP systems run on energy-efficient servers that require less cooling.
Reduce energy consumption as there's no need for air conditioning in on-site server rooms.
Cut down on the amount of waste you produce by no longer replacing outdated on-site server hardware.
Operate with a lower carbon footprint by using our existing, energy-efficient data centres.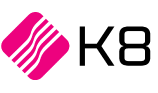 Perfect for medium to large enterprises, K8 is a sophisticated cloud-based ERP and business management solution that delivers a complete digital strategy for profitable growth.
Learn more about K8

Our cloud-based ERP solution empowers small to medium enterprises to manage all aspects of their business efficiently. And it's quick to learn for a fast return on investment.
Learn more about K8 Trader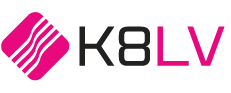 Effortlessly handle every part of your food manufacturing and distribution enterprise with our streamlined, cloud-based ERP solution that saves you time and improves your service.
Learn more about K8 LV

Our cloud-based catalogue offers instant access to millions of parts, with registration and VIN lookup features tailored to meet the needs of the garage industry.
Learn more about Autocat

Our fully comprehensive cloud-based solution for managing automotive parts is specifically designed to meet the needs of busy distribution, motor factor, and retail businesses.
Learn more about Autopart

Independent garages and workshops can streamline their bustling workshop and manage their operations more profitably with our feature-rich, responsive, and cloud-based software.
Learn more about Autowork Online

Redesign your rental processes with the enterprise-level rental ERP solution for global organisations and gain a consolidated view of every aspect of your performance worldwide.
Learn more about inspHire Corporate

Our rental management solution is the ultimate tool for medium-to-large hire companies. It streamlines all aspects of your business for seamless operations and maximum efficiency.
Learn more about inspHire Office

Trusted by businesses always on the go, Current RMS is the intuitive, all-in-one solution rental management solution for the events, AV lighting and broadcast production industries.
Learn more about Current RMS

With our flexible online rental management solution, small to medium rental businesses have a world-class application that gives them all the tools to achieve profitable growth.
Learn more about OnRent
Additional resources on cloud solutions
Looking for more information? These resources may interest you:
News
The benefits of cloud computing
Navigating the alphabet soup of technology terminology can be challenging. It is filled with acronyms that don't give much of a hint about what they stand for — much less for what they do.
LEARN MORE
Want to learn what we can do for your business?