Food manufacturing & distribution software that empowers your business
Traceability is a huge factor in the food and beverage industry. As is monitoring the status of perishables and ensuring they're used within the dates stated on their shelf life. That's why we've created a comprehensive ERP system for food and beverage manufacturers and distributors that helps you handle the complex challenges. With a range of innovative features, you control all aspects of procurement, production, sales, distribution and finance to exceed expectations.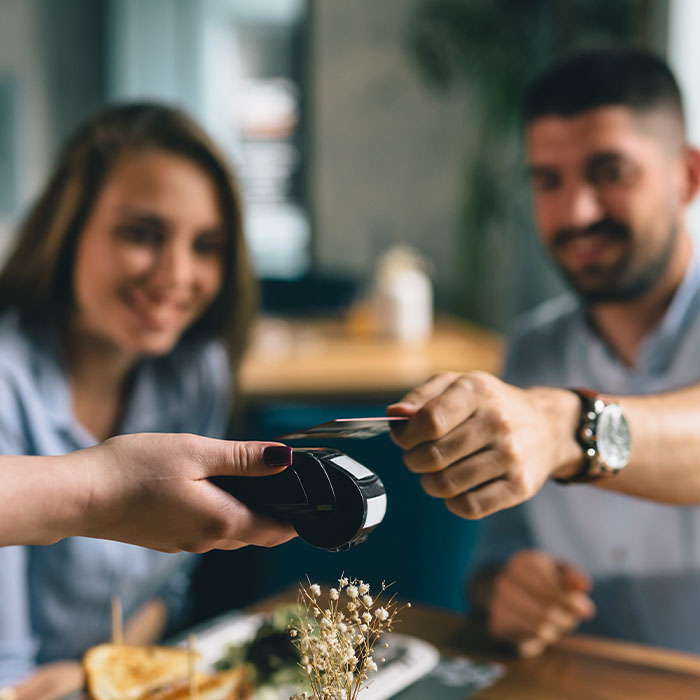 Smooth, accurate, & intuitive sales order processing is key
---
Any successful food and beverage distributor must process orders quickly and accurately. You must find the correct products fast as food has a short shelf life, and you must easily handle promotions and special offers. That's why our ERP and business management software have been designed and developed by industry experts to help you meet these challenges easily and without effort.
Fast & efficient sales order processing features enable you to reliably handle increased demand.
Telesales prompts & schedules mean staff never forget an opportunity to find new sales opportunities.
Offer a bespoke range of time-bound product promotions and special offers that help you stay profitable.
Suppose you can't price by weight and you're constantly selling products slightly over the stocking unit. In that case, it's a lucky day for your customer and an unlucky day for your profit & loss statement.
Flexible customer pricing enables you to trade profitably
---
Contract pricing is often used within the food and beverage wholesale and distribution industry to give flexibility to suppliers. That's why our food and beverage software gives you the full range of options when dealing with customers, so you can offer a bespoke approach to foster repeat trade while remaining profitable.
Automatically accommodate different prices from customer to customer, depending on your relationship.
Save time by allowing preferential pricing to apply to whole customer groups instead of individuals.
Price with full confidence, with discounts that come into effect when an order reaches a certain size.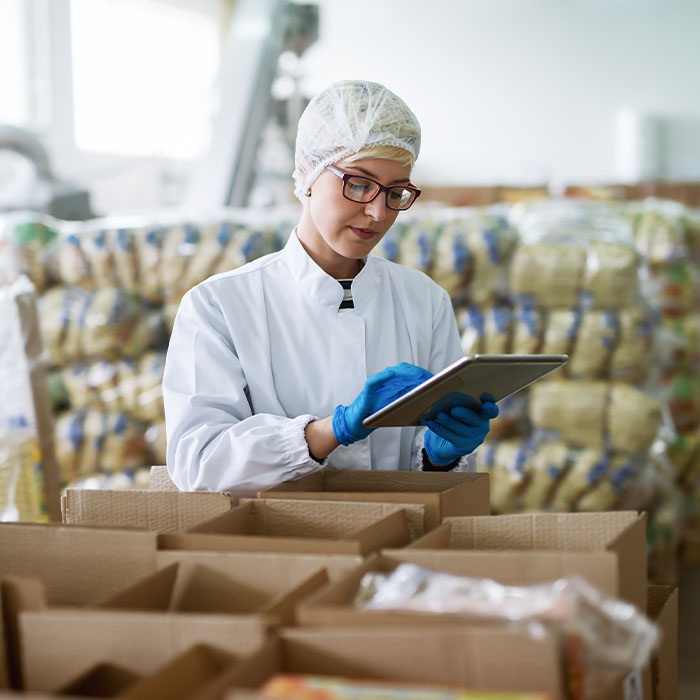 Manage your production cycle with ease
---
Our production management solution enables you to manage all ingredients within a recipe, together with full version control. All the ingredients are sourced from inventory as they are needed within the production cycle, after which you can monitor all individual stages of production right through to the finished product.
All costs incurred during the production cycle are tracked and added to the overall cost of the finished product.
Apply production lead times and seasonality factors to increase the speed of your decision-making.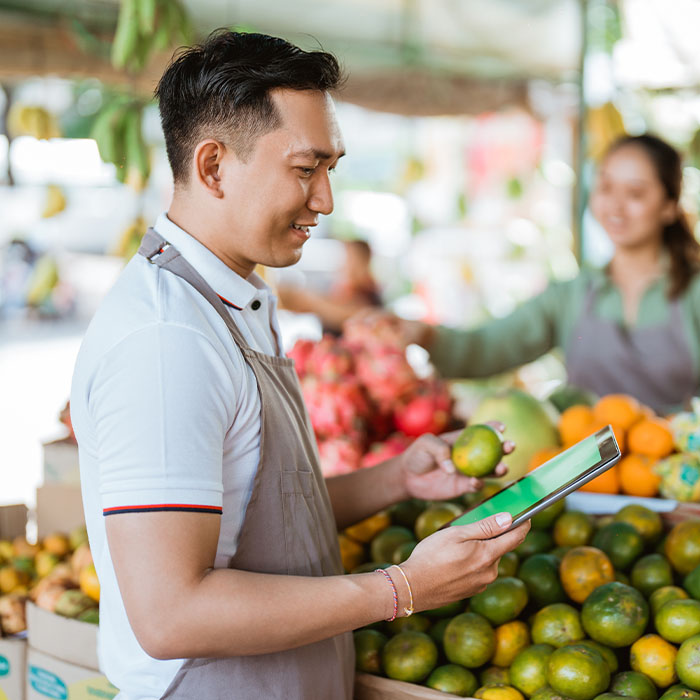 Monitor all costs to ensure you maximise profits
---
Freight, insurance, duty and various handling charges can incur increased costs in your supply chain. As a result, these additional fees will significantly raise the overall cost and reduce your margins. With supply chains operating worldwide, it is even more critical to identify and monitor these costs.
Predict raw material requirements based upon historical usage and your sales forecasts.
Utilise moving averages as well as static reorder levels to flex with recent customer demands.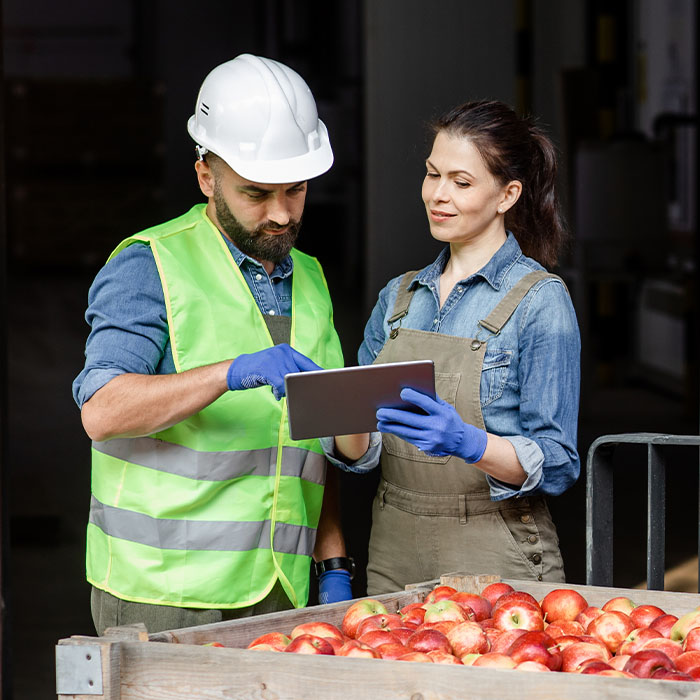 Easily track every product from source to sale
---
Batch traceability is critical for food distributors because it allows you to keep track of all products sold from the source. Our software allows you to quickly identify specific items you may need to recall, helping you avoid enormous costs if only certain products are affected. Some of the more specific features regarding batch traceability are listed below.
Track batches of raw materials used in production and locate all batches quickly and easily within a warehouse.
Record where a product and specific batches are sold and view history with recall reports identifying end users.
Note and apply expiry dates to minimise waste and improve overall levels of customer satisfaction.
Products for food & beverage
---
Effortlessly handle every part of your food manufacturing and distribution enterprise with our streamlined, cloud-based ERP solution that saves you time and improves your service.
Benefits include:
Rapid order fulfilment to meet demand
MRP to optimise your inventory levels
Full batch traceability that allows recalls
Catchweight control to protect margins
Multiple units of measure for each SKU
Warehouse & finance management
Learn more about K8 LV
Want to learn what we can do for your business?