Garage management and tyre workshop software that streamlines your business
Within the garage and tyre trade, we know how important it is to serve your customers quickly and efficiently. So, if you're looking for a fast solution that will help increase trade for your business, look no further than our garage management and tyre workshop software. Powerful and user-friendly, our dedicated system gives you rich information at the counter or that you can provide over the phone, along with rapid and bespoke product and pricing search capability. Our software is also cloud-based, so it's accessible from anywhere with an internet connection - and there's no need for data backup or high-performance devices.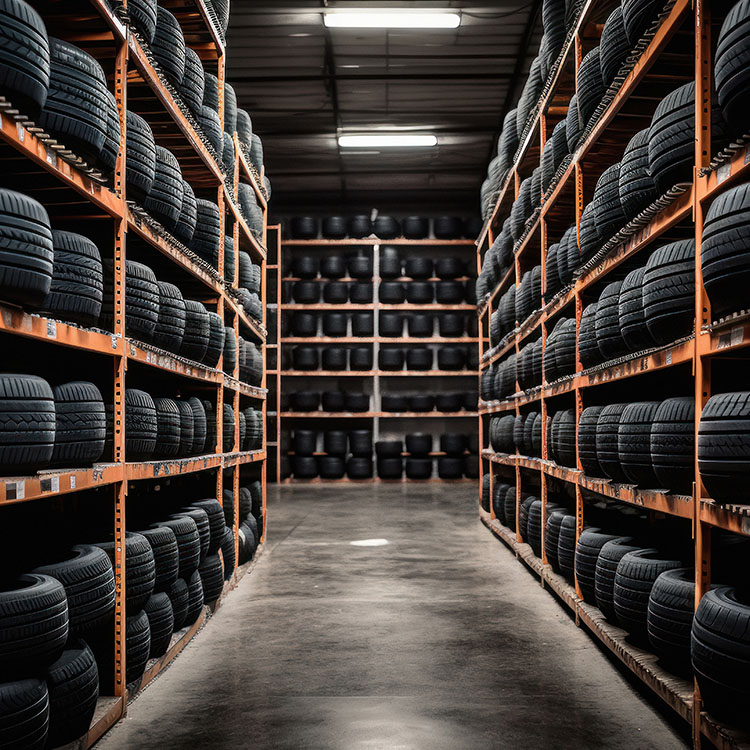 Point-of-sale software designed for selling tyres
---
Day to day, our industry-tailored garage management and tyre workshop software helps you track the stock quantity, buying price, and selling price of tyres, consumables or parts. Multiple price lists and update tools also allow your customer pricing to evolve while maintaining your defined margins. Meanwhile, our tools make managing stock levels and generating stock reports easy, improving your inventory management.
Ease of use for improved productivity, with a user-friendly design that drives efficient pricing, stocking, purchasing, and compliance.
Replace your paper-based processes with automated digital tools that help you increase profitability and better manage your work.
Our auto-allocation - alongside the user-friendly word search function - simplifies batch number allocation for easy management.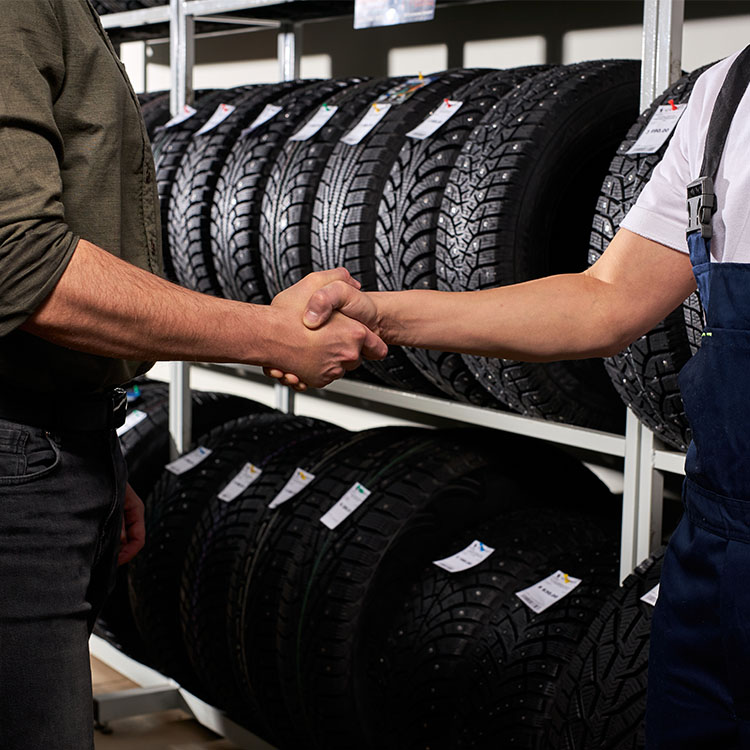 Tailored sales orders to fit your customers' needs
---
Our tailor-made garage management and tyre workshop software has a bespoke sales order process screen that caters to the specific requirements of individual customers. This feature makes it easy for users to see customers' preferred account measurements like square meter coverage and other desired metrics. As a result, you can always place accurate orders for your customer.
Enjoy error-free ordering with our intuitive, user-friendly interface with rich data fields that help ensure the right product the first time.
Save time and effort with our stock management service and create master data for each stock record based on manufacturer information.
See your entire stock holding in real-time with bespoke and relevant customer pricing that keeps you competitive.
'The tyre workshop from KCS has been the single greatest investment we have made for our business!'
Martin Corley Tyres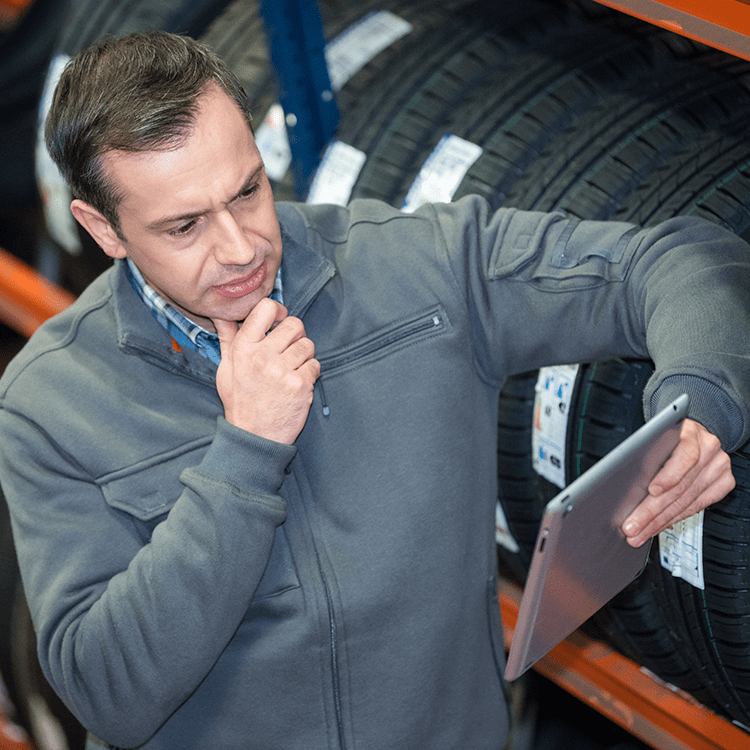 Enhance the customer experience and differentiate your business
---
Differentiating your business is the key to success in today's highly competitive market - giving your customers the best possible experience is the most effective strategy for promoting growth. That's why our garage management and tyre workshop software enables you to develop a customer register, intuitively linking your customer's purchase history through our Postcode Lookup Feature and VRM Search.
Tailor your CRM to better meet the needs and preferences of your customers in a way that's always GDPR compliant.
Create a more satisfying customer experience while increasing growth for your business.
Enjoy a seamless start with simple-to-use software
---
Our garage management and tyre workshop software will deliver everything you need to be successful. Whether you're an existing customer looking to upgrade or a new customer wanting to ensure your hardware is fully compatible with the software, we can guarantee satisfaction from day one with our 'plug-and-play' ready hardware package deal.
Our comprehensive onboarding package ensures seamless hardware and software compatibility for all customers.
We're dedicated to providing you with an outstanding solution with a high-quality service supported throughout business hours.
Entirely
customisable stock
search feature
Create your company
items, descriptions
& categories
Auto-generate POs
from stock levels &
re-order points
Comprehensive
stock transfer
capability
Set price rules
based on brand, type
& sizes
Search items
directly from quotes
and invoices
Aged stock reports
by branch, supplier
and category
Service kits can automatically
populate invoices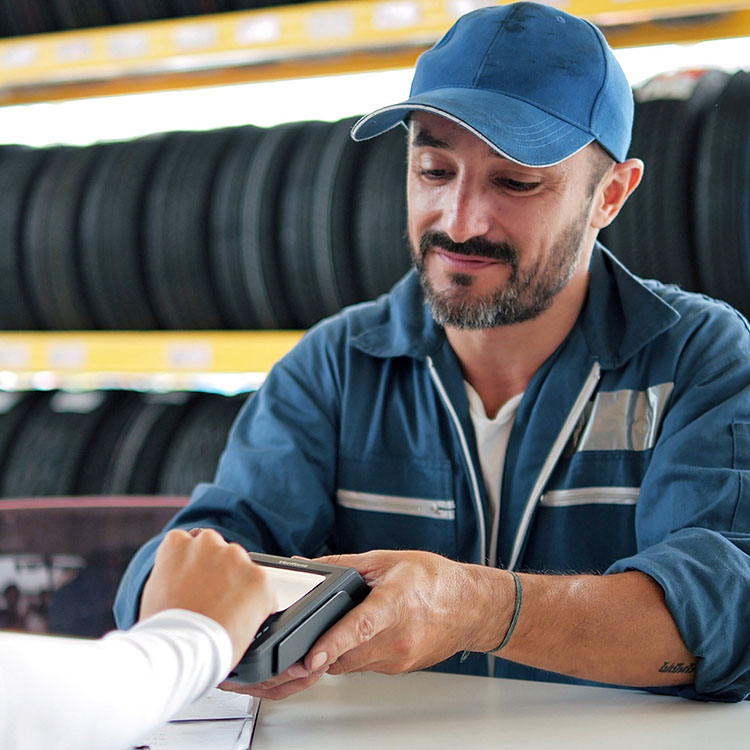 The next-generation payment solution
---
With our payment terminals, you can get the market's most innovative solution wholly integrated into our software without requiring installation on your computer. Instead, payment terminals integrate with our software to make your payment process smooth, professional and contactless.
There's no need to install software - our terminals are directly connected to the internet via WiFi, USB, or mobile (4G), simplifying the setup process.
Choose whether to print the receipt on the payment terminal, a receipt printer, or A4 paper, leaving no need for manual reconciliation.
Products for tyre management
---

Whether a single branch or a multi-branch enterprise, our powerful cloud-based software helps you manage your tyre or garage business for improved profits and performance.
Learn more about Team2
Want to learn what we can do for your business?