ERP software for a more efficient & profitable business
Our fully integrated enterprise resource planning (ERP) systems help distributors, wholesalers, suppliers, and retailers improve how they manage and trade. Combining a range of modules inside a powerful application that are easy to use, our industry-specific ERP software helps you source effectively, stock efficiently, sell profitably, and service competitively.
ERP specialists for your industry
---
At Kerridge Commercial Systems (KCS), we offer world-class ERP software solutions designed by experts with over 40 years of experience in your industry. We help digitally transform all parts of your business so you can save time and money in all departments. And profitably run your business your way.
Expert installation: You tell us what you want, from your selected modules to how you want the system and dashboards set up. Then we run the configuration for you.
Streamlined workflows: We can adjust who sees what in each department, enabling your business to streamline processes and focus attention at every level.
Industry-specific functionality: As we design and develop ERP solutions for distributors & wholesalers, our software is tailored according to your needs.
Our ERP software manages a wide range of core tasks, including:
Pricing and stock
management
Customer relationship
management (CRM)
Sales and purchase
order processing
Flexible ERP software that runs your business your way
---
As a busy distributor, your software shouldn't hold you back from successful growth. Instead, your business should run your way with ERP or business management software that suits the needs of your staff, products, and organisation.
But you can only work efficiently and profitably with business management software that suits your industry and requirements. That's why, at KCS, we create ERP software by experts in your trade and which fits the individual needs of you and your company.
Expert installation
You tell us what you need, from your selected modules to how you want your dashboards set up. Then we run the configuration for you.
Streamlined workflows
We can adjust who in your business sees what, enabling your company to streamline processes and focus skills where you need them most.
Quick implementation
Enjoy a quick implementation process guided by experts from your industry - all designed to ensure your company sees a rapid return on investment.
What is enterprise resource planning (ERP)?
---
ERP (Enterprise Resource Planning) or business management software helps companies support, improve, and automate their operational processes. And a comprehensive solution, like that of KCS', integrates it all, providing a holistic view and approach within the business rather than each department operating in its own silo. These transformations occur because the software eliminates errors, synchronises workflows, centralises business tasks, reports activities, and increases overall efficiency and effectiveness.
Streamline efficiency
ERP software collates data centrally in real-time, automating key processes, optimising inventory management, and enhancing supply chain visibility.
Cut overheads
ERP systems also allow for the key metrics in every process to be closely monitored. As a result, any changes or refinements made can be objectively measured.
Accurate forecasts
By integrating real-time data with advanced algorithms that analyse trends, ERP systems can help businesses make informed decisions and optimise resources.
Improved data protection
Centrally stored data with access controls and audit trails means ERP systems can better safeguard sensitive details. Plus streamline security and monitor breaches.
Cloud-based ERP solutions that grow with your business
---
ERP that scales as you grow is vital for continued success and a future-proofed organisation. Such growth is only possible in the cloud, however, which is why all our solutions are cloud-based - giving you all the power you need as your business grows.
Our cloud-based ERP solutions offer other benefits, too, including fixed payment plans, real-time data access, improved collaboration and enhanced security. From single sites to multi-branch enterprises, our systems help you securely scale and grow profits.
How it works
Changing your ERP or business management system might feel daunting, but at KCS, we've got you covered. Below are the tried-and-trusted steps we use to ensure your system implementation is a resounding success.
A tried & trusted process
With 40+ years of experience, our software caters to your industry and continuously evolves as times and needs change. Our processes drive our success so you get a fast return on your investment.
System analysis & design
First, we get to know your business. Then we agree on a scope of work. After that, we create a custom version of our software, built around your business. This includes your settings, forms, and processes.
The pilot phase
With a version of your software set up, it's now time for fine tuning. Conducted in test mode, your consultant guides each department head through the new business processes to set you up for success.
User acceptance testing
Now it's time for your team to use the new system so that they can familiarise themselves with the improvements. Also, it's a great opportunity to ask questions and get clarification if needed.
Operational readiness
With all the features tested by users, now we make the final preparations for your business to transform. We set a go-live date and ensure your processes are ready to take advantage of the changes.
Go live
Our consultants join you on-site as your business officially goes live. They are highly experienced and will remain with you as you take this bold step forward to future-proof your business and trade more profitably.
We deliver world-class software that helps you:
Your business performance depends on product quality, price, differentiation, and availability. Therefore, sourcing the right product at the best price is vital to attaining improved sales, higher profit margins, and excellent service across your supply chain.
Maintaining optimal stock levels can reduce handling costs and ensure economical transportation. However, such efficiency is only possible with business management software that helps you manage your inventory with clear visibility of demand and supply levels.
Sometimes, there's no need to create or add new products. Instead, businesses can sell more products to customers by opening more routes to market. And by selling through multiple at once, you can take advantage of new and massive business opportunities.
Competition for the same customers is tough, so you must differentiate, and that can't always be through price. To stand out, you need quality products at keen prices, alongside outstanding levels of service and customer support. All this is possible with our ERP system.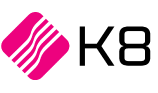 Perfect for medium to large enterprises, K8 is a sophisticated cloud-based ERP & business management solution that supports a digital strategy for profitable growth.

Our cloud-based ERP solution empowers small to medium enterprises to manage all aspects of their business efficiently. And it's quick to learn for a fast return on investment.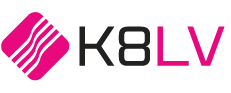 Effortlessly handle every part of your food manufacturing and distribution enterprise with our streamlined, cloud-based ERP solution that saves you time and improves your service.

Our rental management solution is the ultimate tool for medium to large hire companies. It streamlines all aspects of your business for seamless operations and maximum efficiency.

Redesign your rental processes with the enterprise-level rental ERP solution for global organisations and gain a consolidated view of every aspect of your performance worldwide.

With our flexible online rental management solution, small to medium rental businesses have a world-class application that gives them all the tools to achieve profitable growth.

Trusted by businesses always on the go, Current RMS is the intuitive all-in-one solution rental management solution for the events, AV lighting and production industries.

Our fully comprehensive cloud-based solution for managing automotive parts is specifically designed to meet the needs of busy distribution, motor factor, and retail businesses.
Solutions & resources
Looking for more information? These resources may interest you:
Want to learn what we can do for your business?