Rethink, redefine, and redesign your rental service
Experience the future of rental management software with OnRent, the online solution for hire companies ready for growth. Available on any device, anytime, from anywhere, OnRent is accessible on all smart and desktop devices, so you can get the job done no matter where you are. Designed by hire industry experts, OnRent delivers an innovative rental management experience at a flexible and low-cost price point.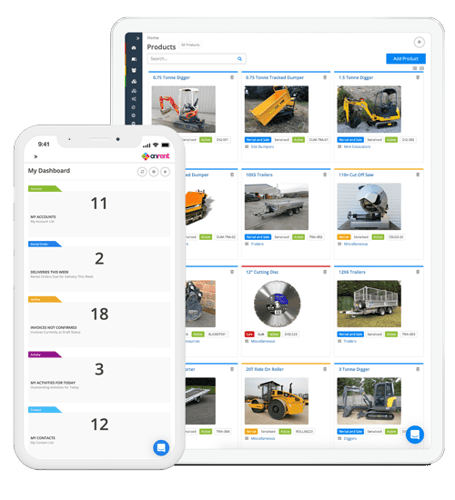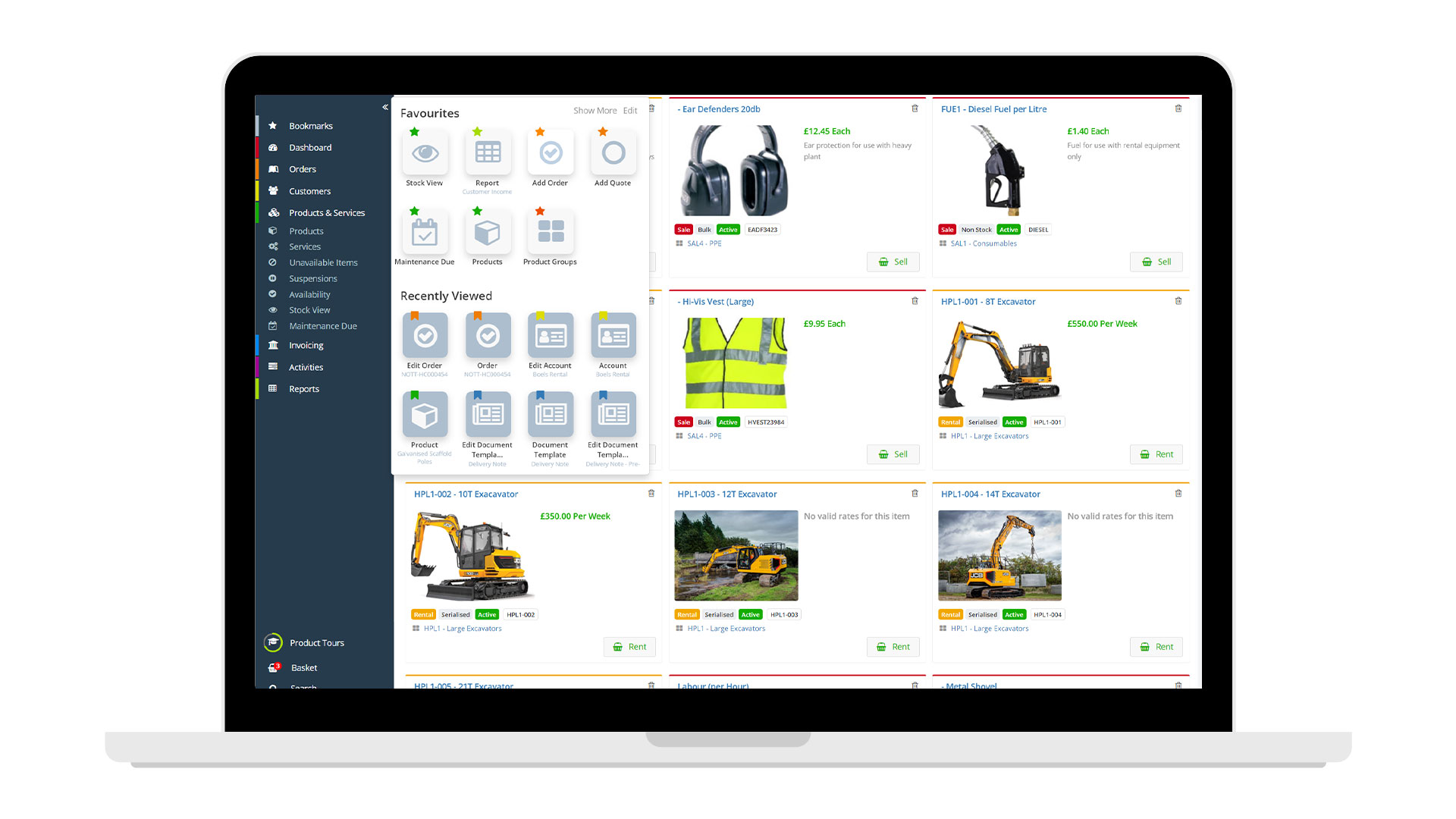 Future-proof rental software you can rely on
---
Offering an unparalleled online experience, OnRent is the perfect solution for small-to-medium hire businesses looking to optimise their rental processes, all at an affordable price. With a free trial period and an adaptable pay-as-you-go monthly plan, it's the ultimate solution to kickstart your digital strategy.
Tailored monthly pricing with the flexibility to add and remove users as needed.
Save yourself hardware or IT setup costs, and get started straight away.
No need to upgrade; with OnRent, you'll always be on the latest version with automatic and regular updates.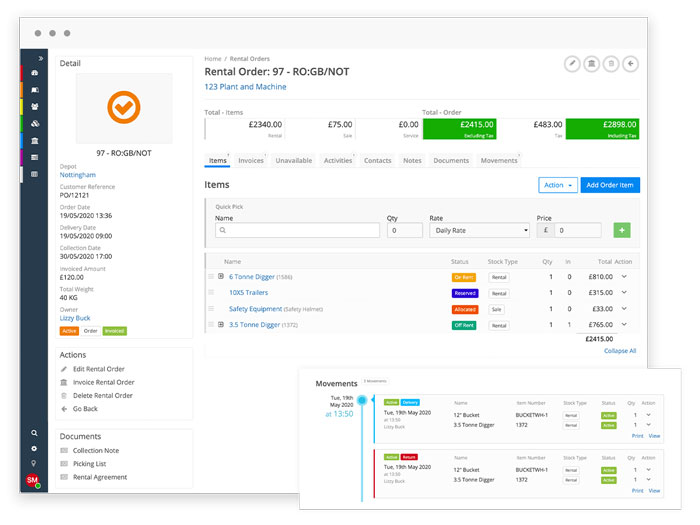 Simple to setup, even more simple to use
---
Featuring easy-to-understand navigation menus, product tours and a library of help guides, OnRent has been designed with ease of use as a top priority to become the perfect self-serve solution. However, we understand that everyone has a different approach to setting up software which is why our friendly team are always on board to offer training.
Get up and running quickly; learn the rental process in 15 minutes.
Enjoy a no-obligation trial period and partner with a dedicated person of contact throughout.
Transfer data from your existing solution and sync it with your accounting software.
Start your free 30-day trial today
30 days free. No card details are required.
Drive sustainability through digital processes
---
With the global rental industry shifting towards digital transformation, now is the perfect opportunity to invest in a rental management solution that offers just that. Whether in the office, on-site, in the yard or at home, say goodbye to paperwork and effortlessly create all key documents digitally, no matter where you are.
Whether it's a quote, hire contract or invoice, create these effortlessly and email them to customers directly from OnRent.
Capture electronic signatures for proof-of-delivery and collections (POD) when drivers reach the site.
Store all key documentation and certificates against each of your products, assets and jobs.
Your all-in-one rental management solution
---
Make hopping in and out of multiple systems a thing of the past. Upgrade to an online rental solution that does it all, providing you with ultimate control and 360-degree visibility of your rental operations.
With enterprise-level cloud security, you can ensure your data is always safe and backed up.
Using best-in-class data centres, you can carry out tasks in seconds with instant access to your rental data.
A dedicated support team is on hand to help you optimise the usage of your system.