Tile merchant software that delivers the goods
As a tile merchant, we know that once you lose the quality, you lose the work. That's why we've created software for tile merchants so you can offer your customers a better experience with your business whilst ensuring ease of use, precision and control. It's easy to place orders with the required measurements, track your stock in real time, and optimise warehouse management. But there's so much more. With one click, you have all the tools you need.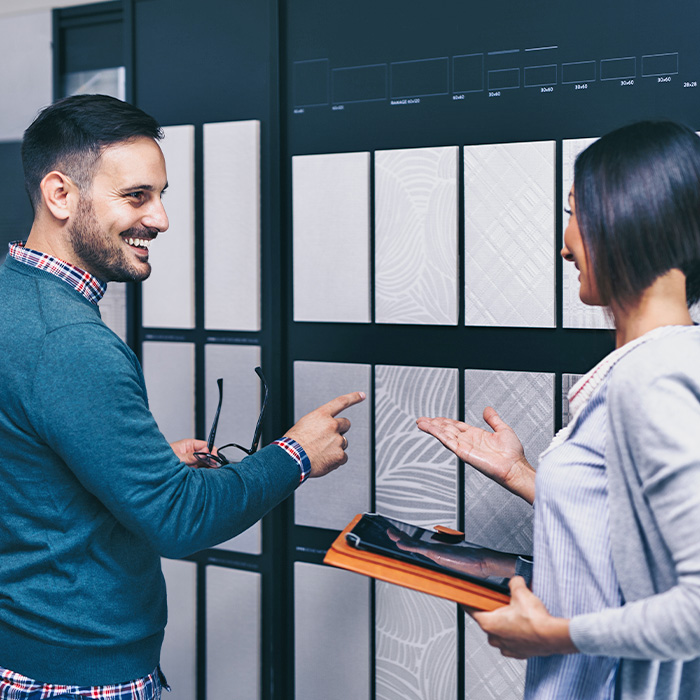 Tile-specific sales order processing
---
Your ERP system must help you meet customer's needs. That's why our industry-specific software for tile distributors gives you a bespoke sales order process screen that allows you to order tiles according to square metre coverage or any other metric. Also, with rich data fields, intuitive operation, and photographic displays, you get the right item the first time.
The quick & easy sales order interface management provides instant search access to every record type.
Deliver great customer service and maximise sales with promotions, alternatives & complementary products.
Give repeat customers a tailored service by identifying previous sales preferences, including batches sold.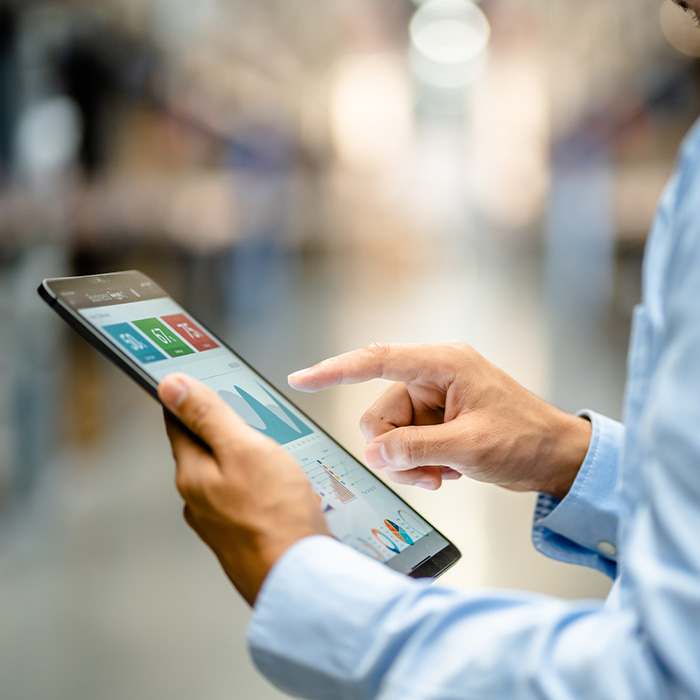 Profitable & confident stock control
---
Satisfying customer demands while optimising your stock levels, cash flow and profit margins isn't easy. That's why our software makes it easy to see how your stock is selling or holding its value. Plus, you can easily rebalance stock levels, with sophisticated inter-branch logistics helping you handle replenishments and move stock where you need it.
See your entire stock holding in real-time - whether it's sitting in warehouses or in-store, ready for sale.
Confidently forecast with analysis on any item, including its performance, batch detail, and business cost.
Set your own min/max levels for each item, so you never run out of stock, and always sell at a profit.
The tile software from KCS helps us streamline our operations and optimise our inventory in a way that would be so much more difficult without it.
Matthew Johnson, Chief Executive of Tileflair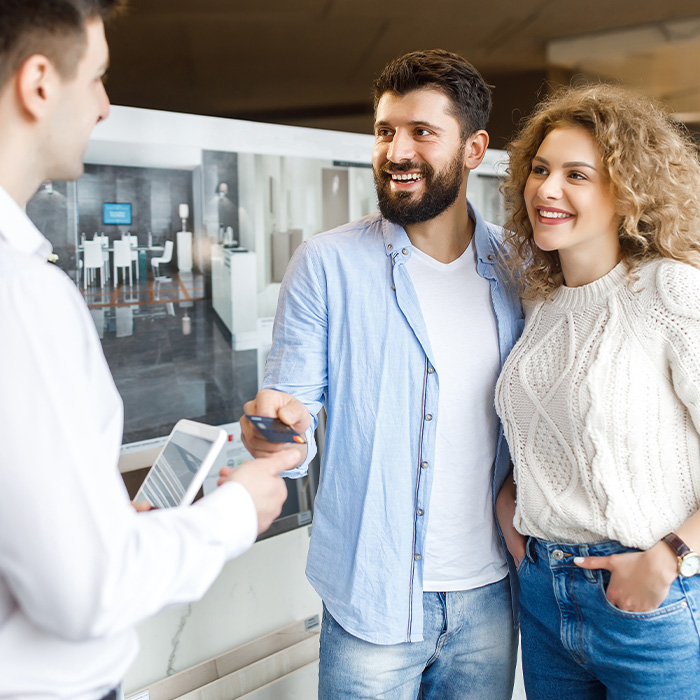 Profitable purchase order features to achieve growth
---
Smart buying decisions are key to profitability. You don't want to hold too much stock, but you also need to ensure you meet demand. Our tile distribution software helps predict your inventory needs based on past sales and seasonality factors. Also, you source products only when there's demand, with features for back-to-back, direct, and drop-ship orders to help maintain a healthy profit margin.
Predict your future stocking requirements based upon your past performance and seasonality factors.
System-generated recommended stock purchase orders together with back-to-back linking of sales to purchase orders.
Enjoy a fully comprehensive ordering system with menus that allow you to see all aspects of your supply chain.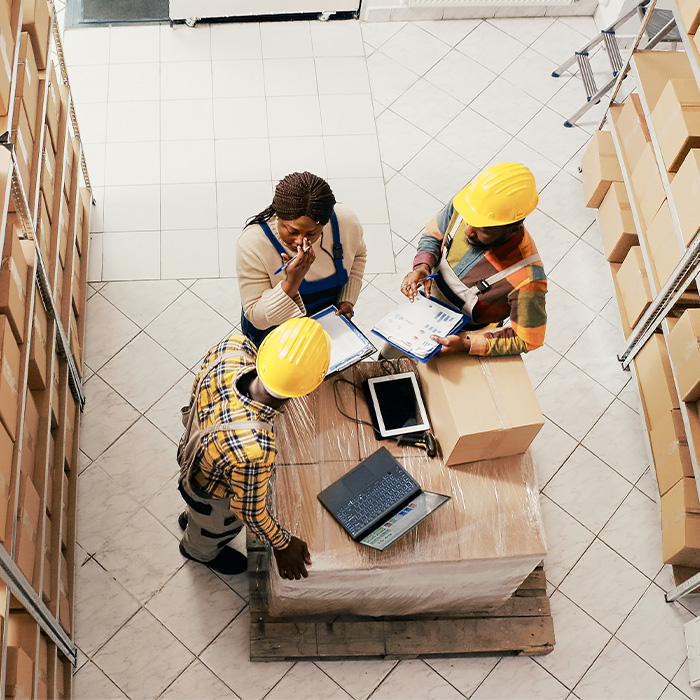 Powerful batch control helps you meet customer demand
---
Moving and selling different batches no longer needs to be confusing. Our tile business management software knows what products belong to which batches. That way, you can pick up and examine an item controlled by background batch controls at any point. And you'll receive system prompts about any files that might be missing with any particular batch.
Batch numbers can be auto-allocated for ease of use, and you assign them via simple word searches.
However you assign controls, our software tracks all sales so you can see who bought a batch.
Even better, you can run a trace to see the origin of any particular batch.
Key benefits of our tile merchant software:
Digitise your business with one version of the truth
Create more efficient delivery schedules
Support sales with digital quotes & less paperwork
Analyse & control finances for improved performances
Rebate management that claims the right amount
Improve picking accuracy & increase warehouse space
Successfully scale with a system that grows with you
Suit your business needs with dashboards to fit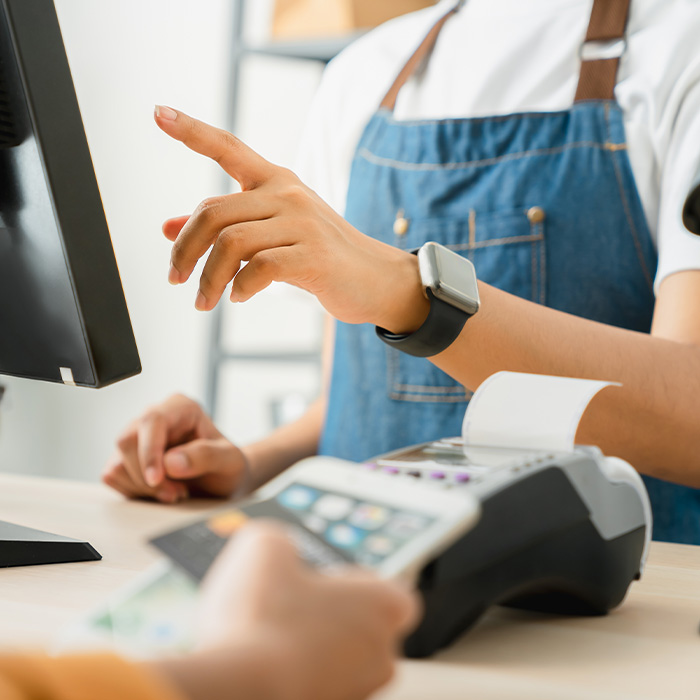 Comprehensive pricing & rebate management
---
In today's competitive marketplace, you must protect margins while attracting repeat customers. Our software helps you make price file adjustments to entire ranges in seconds. Plus, you have the flexibility to make reductions and tiered rebates so you can set individual details for customers and products on the line.
Our software automatically recalculates your margins so you can negotiate, confident your margin is protected.
View report dashboards for critical areas, including management, finance and director-level metrics.
Enjoy full flexibility by maintaining rebates as needed and easily recoup what's owed to you by suppliers.
The reporting within KCS for tile software is great because they make the management accounts every quarter easy to produce. And it helps that the system is so user-friendly.
Kerry Lowe, Director of Hyde Park Tiles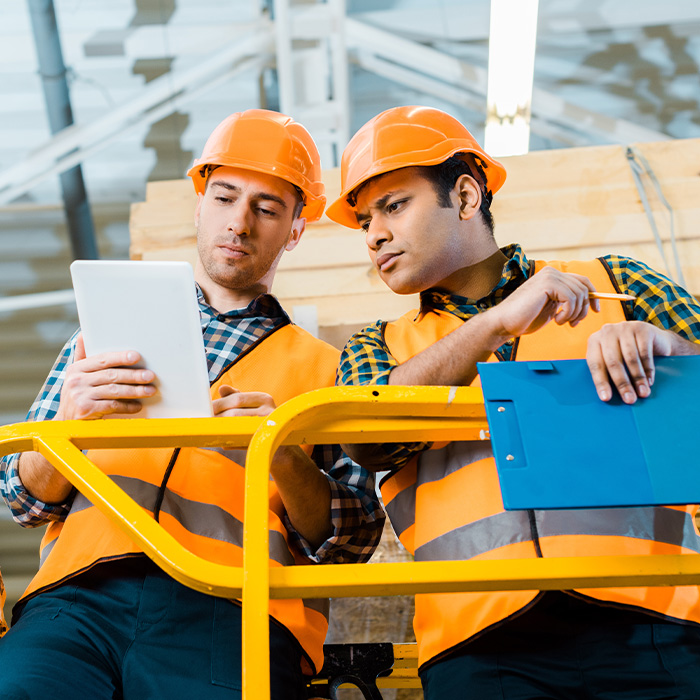 Optimise your merchant warehouse operation
---
The warehouse is the hub of your business. That's why our software makes it easy to manage your inventory. You can also access real-time data from anywhere to keep your finger on the pulse. After all, if you never run out of supply, you'll always meet demand.
Every process can be managed using smart devices that integrate with our plumbing merchant software.
Stock movement is captured instantly for audits and integrated with other system modules.
Sales, stock positions, purchase commitments, & supplier positions display whenever you need them.
Products for tile merchants
---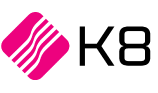 Perfect for medium to large enterprises, K8 is a sophisticated cloud-based ERP and business management solution that delivers a complete digital strategy for profitable growth.
Key features:
Streamlined sales process
Easily analyse your finances
Make rebate management simple
Automated invoice processing
Optimised warehouse management
Learn more about K8

Our cloud-based ERP solution empowers small to medium enterprises to manage all aspects of their business efficiently. And it's quick to learn for a fast return on investment.
Key features:
Fast & intuitive processing
Improved sales & purchasing
Time-saving stock management

Powerful reporting & analytics




Learn more about K8 Trader
Want to learn what we can do for your business?