Software to serve the food & beverage industry
Industry specific software is key for food and beverage manufacturers and distributors. With K8LV, you have a business management system designed specifically for the food and beverage industry, including a range of modules and features to meet the challenging needs of this sector. Many of your day-to-day tasks can become automated and streamlined for improved customer service.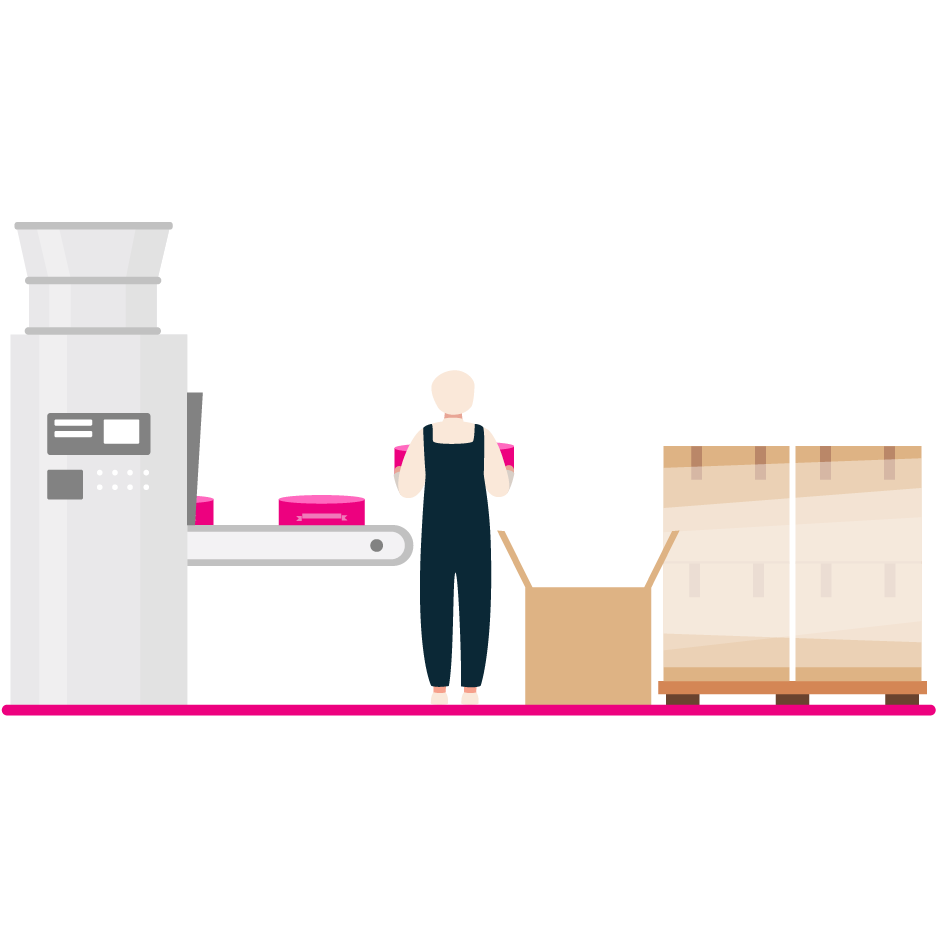 Everything you need to manage your food & beverage business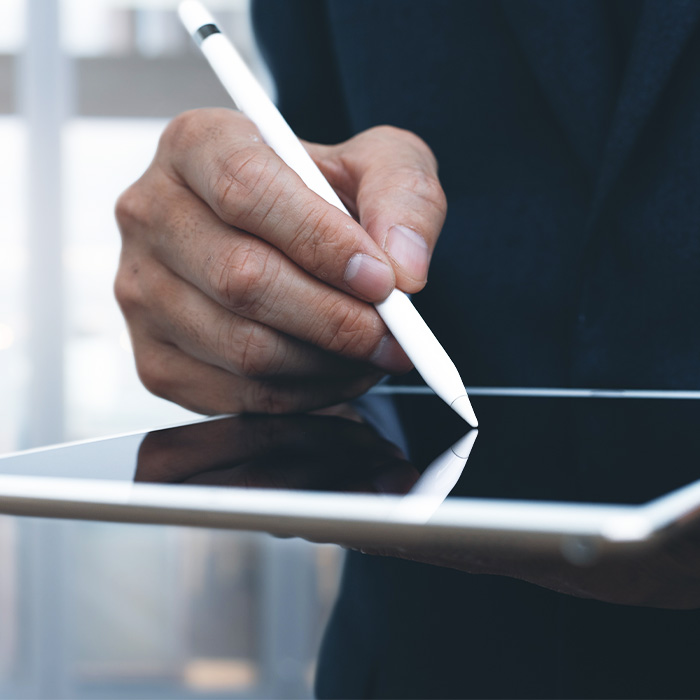 Rapid order fulfilment to meet your customers' needs
---
Offer outstanding customer service with a fast and efficient order management solution. You can convert a quote to a sales order at the click of a button. Or use the repeat order facilities to confirm quantities of products customers always need. Plus, you ensure prices are correct, so you're always protecting your margins.
Fast & efficient order capture and processing gives you a reliable way of trading in high demand.
Telesales prompts & schedules mean staff always remember to explore new sales opportunities.
Offer a bespoke range of time-bound product promotions and special offers to keep you profitable.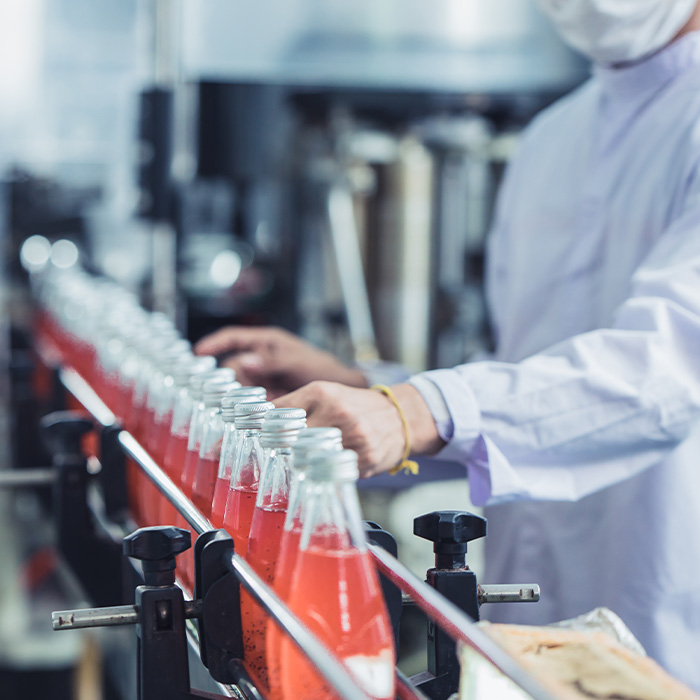 Material Requirements Planning (MRP) to ensure optimal inventory levels
---
In the food and beverage industry, predicting the stocks of raw materials and finished products you should have on hand is a business-critical task. As these will have a short shelf life, you must ensure that you order as required to have the products on hand as you need them.
Predict raw material needs from usage or sales forecasts and automatically generate purchase orders.
Apply production lead times and seasonality factors to aid your decision-making.
Utilise moving averages as well as static reorder levels to flex with the recent demand.
Our integrated web trading platform
---

Selling to B2B or trade enterprises online is simple with WebTrade, the quick and seamless platform that allows businesses to trade via the Internet to customers anytime.
Learn more about WebTrade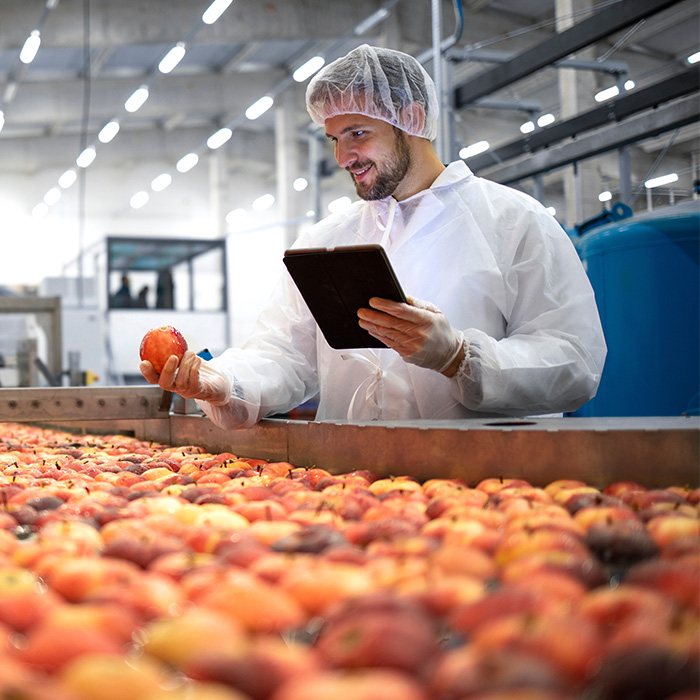 Batch traceability throughout the product lifecycle
---
Batch traceability is key because you can track all products sold from the source. That's why K8LV makes it easy to discover the origin of a product and examine its journey. A full range of features come as standard, including controlling and recording allergens in ingredients and rollup recipes to ensure compliance.
Track batches of raw materials used in production and locate all batches quickly & easily.
Record where products & batches have been sold and view recall reports that identify end users.
Record and apply expiry dates to minimise waste and improve customer satisfaction.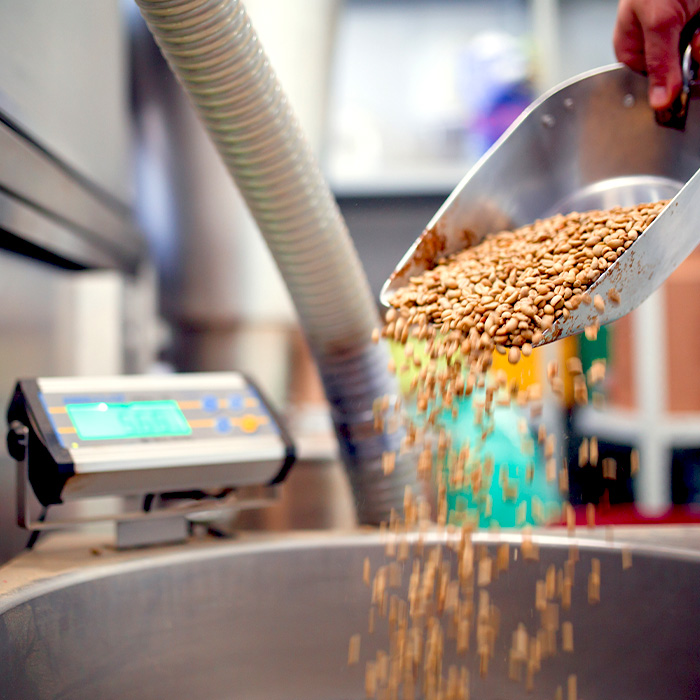 Catchweight control to protect your margins
---
Some companies call it 'catch weight', some 'random weight'. Either way, we know it's often impossible to have four food items that weigh the same. That's why K8LV provides simple but powerful facilities that allow you to record the correct product weight. Then adjust your pricing automatically to cater for these variations. 
Capture product weights accurately and price accordingly to maximise your operating margins. 
Record weights at the point of receipt and ensure supplier invoicing is correct.
Our third-party integrations
---

Automating your accounts payable processing with EasyAP significantly reduces keying errors, speeds up payments, and helps save thousands of pounds in manual data entry.
Learn more about EasyAP

Phocas is a cloud-based business intelligence application that uses data to display instant analytics, forecasts, budgets & fully up-to-date comprehensive statements.
Learn more about Phocas

Via cloud technology, Vecta Sales Intelligence & CRM is the mobile app that empowers sales teams to maximise their performance and achieve their full earning potential.
Learn more about Vecta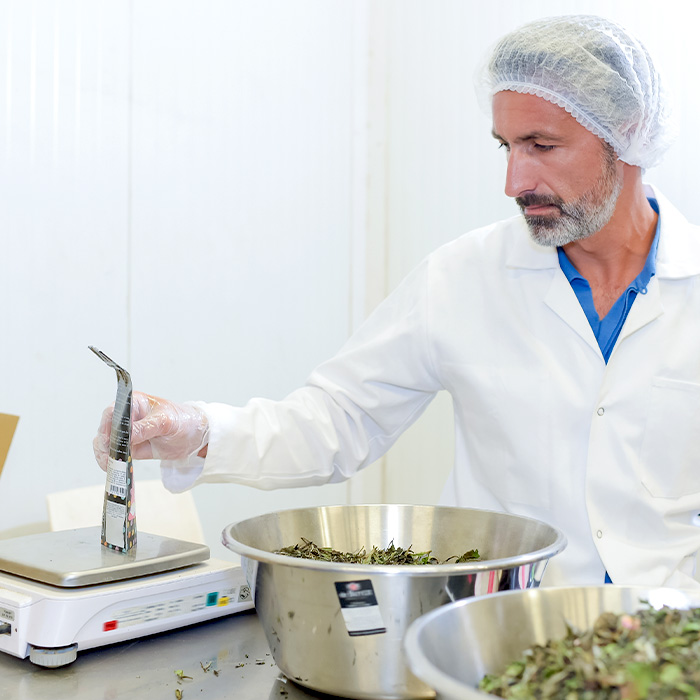 Utilise multiple units of measure for each SKU as required
---
Unlike most durables, food items often sell using a variety of units. These include weight, volume, or groups containing multiple items. Such stocking units impact pricing, promotions, and profit & loss statements. That's why K8LV allows you to accommodate and manage such units profitably.
You can have multiple units of measure (UOM) for each product and define their relationship. 
Easily place sales and purchase orders using relevant units and view your stockholding in one UOM.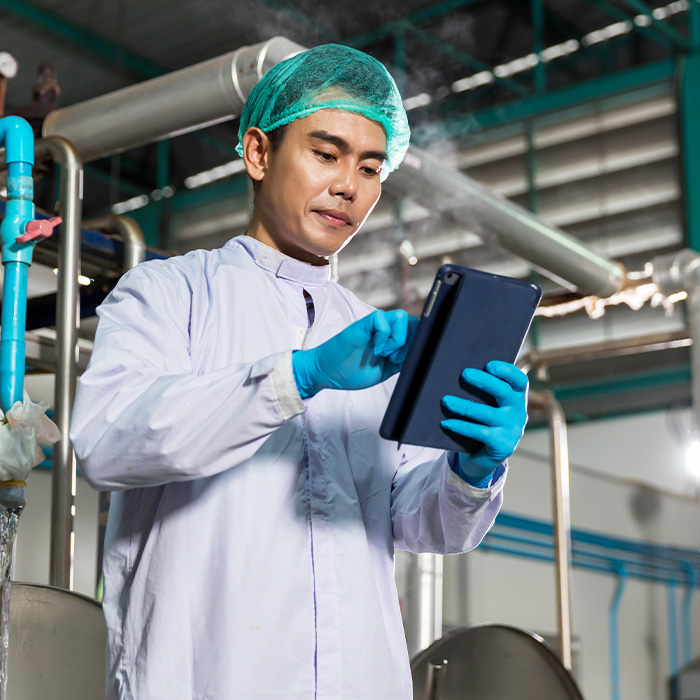 Sophisticated warehouse management
---
Food production must move with speed and efficiency through your business. Plus, you must always manage the tracking and traceability requirements. K8LV has a powerful warehouse management module that automates many tasks using modern smart technology, increasing efficiency and optimising your warehouse space. 
Gain full control over your goods receipt, putaway, stock movements and picking.
Intuitive smart devices & apps help you automate manual processes and improve accuracy.
Save time and reduce errors by utilising bar code technology to scan incoming goods.
Efficiently handle delivery processes with the mobile app that manages the complete delivery cycle, captures signatures and signatures, and electronically stores PODs online.
Learn more about ePOD

eReceipts makes it easy for fast and accurate goods receipt. Simple yet feature-rich and powerful, the smart app enables the swift processing of goods to meet customer demand.
Learn more about eReceipts
ePick is a user-friendly, efficient solution that streamlines the picking process for busy warehouses & branches, ensuring fast and accurate picks and reducing handling errors.
Learn more about ePick

Accelerate and streamline your stock management with eStockcheck, the app that fully digitises your checking processes so you can maintain optimal stock levels at all times.
Learn more about eStockcheck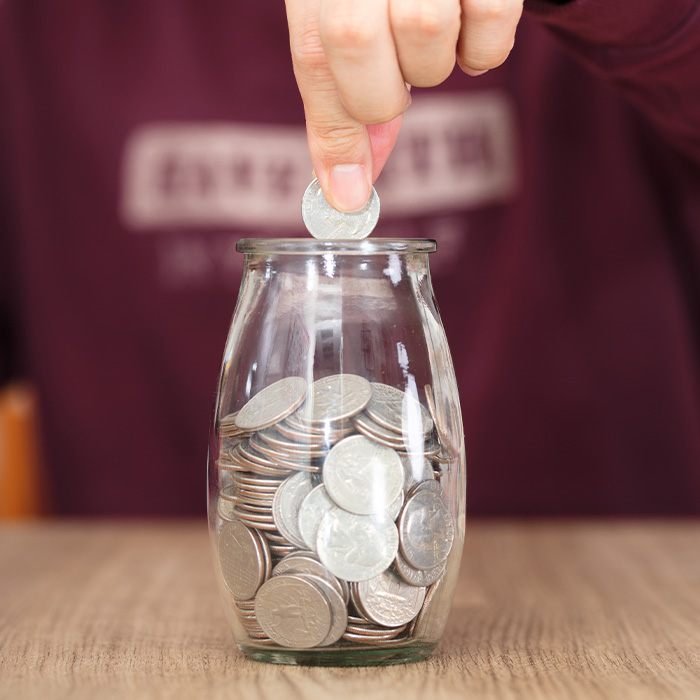 Integrated financial management
---
Control all aspects of your balance sheet with K8LV's fully integrated suite of finance modules. Easily manage your cash and debtors, perform supplier invoice matching, take electronic payments, and conduct full general ledger accounting with electronic VAT returns. But this is only the start.
See customer credit with an automatic hold facility as and when required.
Oversee comprehensive profit & loss and balance sheet accounting.
Automated bank reconciliation with cash receipt posting and auto invoice matching.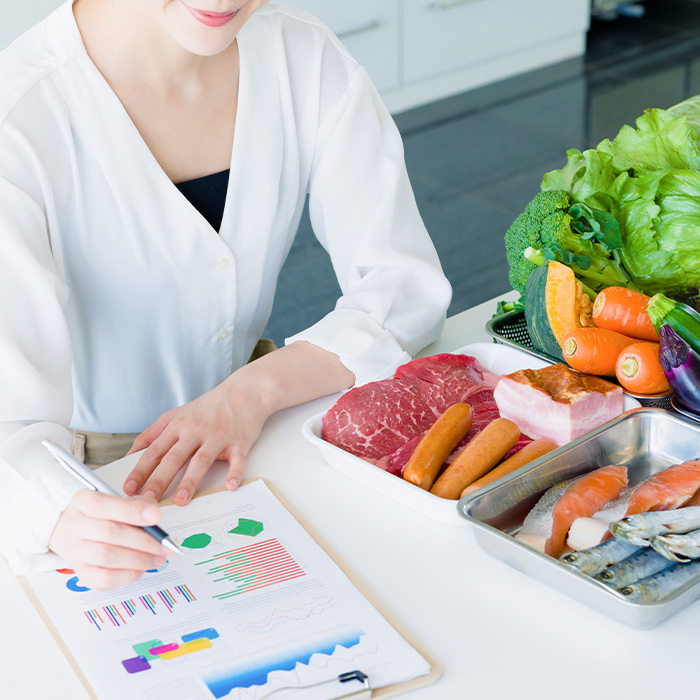 Real-time data and analytics
---
All businesses produce data, but making sense of it quickly is key. K8LV has out-the-box business intelligence tools so you can get actionable insights into your operations for accurate decisions. You can monitor finance, sales and procurement data in real-time and gain efficiencies by monitoring the effects of your decisions.
Monitor KPIs through dashboards and visualisations to easily see patterns, trends, and comparisons.
Actionable reports delivered as things happen identify issues and opportunities as they occur.
Improved data governance enables a single source of truth and promotes a data-driven culture.
Want to learn what we can do for your business?