Increase stock-picking accuracy for an outstanding service
In today's demanding market, picking stock efficiently and accurately is vital. That way, customers get the right products at the right time, so we've created the intuitive and easy-to-deploy ePick app. Available on any smart device, you can now automate the picking process in your warehouse or branch. This way, you always get the right item to customers on time.
How can ePick help your business?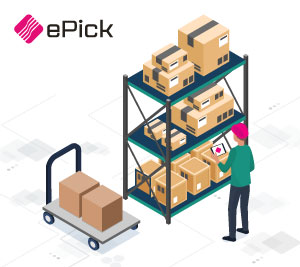 Fast & accurate stock-picking processes
---
ePick is perfect for a busy warehouse as it allows users to select the next pick via a smart mobile device while on the move. The app then guides users to each bin location for a streamlined picking process. And don't worry about areas without internet access. ePick works offline once the pick starts, so staff can always complete tasks as they move between locations.
ePick enables many different product types for easy picking, including batch/pack controlled & tally items.
With easy access to product images stored on your ERP, staff can also perform a visual check if needed.
Confirmation automatic uploads to your ERP system for invoicing, helping you save time & money.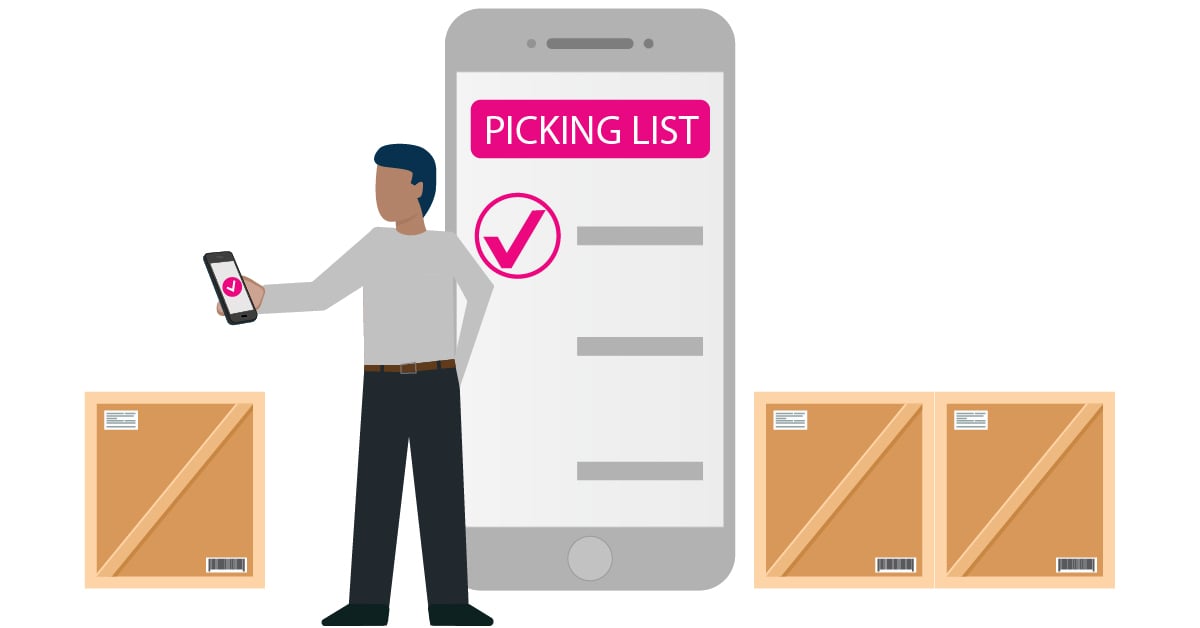 Improved control and better customer service
---
ePick allows for complete control over the picking process. The user can see any text or instructions recorded to become aware of any special requirements, such as additional packaging. And if there needs to be more stock in the bin to fulfil the required quantity, they can view other associated bins where the product is stored.
Users create exceptions if they encounter problems, with details sent to management for swift resolution.
Capture the details of any short-picks and the reason code for instant dispatch to management.
An entirely paperless process, you have the speed and control to offer superior customer service.
Increase speed & accuracy of picking processes
Perfect for use in a busy branch, warehouse or yard
Instant picking capability on any smart mobile device
Scan product barcodes to improve pick accuracy
Orders confirm on completion for invoicing
Short picks & problems sent to management
Improved efficiency, control, & speed of delivery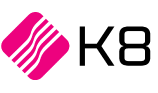 Perfect for medium to large enterprises, K8 is a sophisticated cloud-based ERP and business management solution that delivers a complete digital strategy for profitable growth.
Learn more about K8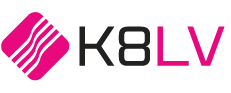 Effortlessly handle every part of your food manufacturing and distribution enterprise with our streamlined, cloud-based ERP solution that saves you time and improves your service.
Learn more about K8 LV
Want to learn what we can do for your business?