Rapid & accurate goods receipt app
For use in-branch or within a busy warehouse, eReceipts allows you to swiftly and accurately book receipts from purchase orders into stock and swiftly resolve any issues on the go. So, it's easy to check you've received the correct goods from your supplier and make them instantly available to meet demand.
How can eReceipts help your business?
Fast and efficient goods receipt in branch
---
Recording goods receipts manually is time-consuming, as well as any discrepancies. eReceipts is an app for smart devices that make it easy for staff to process receipts as soon as goods arrive. Simple, yet powerful and feature-rich, eReceipts facilitates smooth processing without delay so goods are available to meet demand.
Purchase orders are easy to find, with all the details to action the receipt already downloaded.
Offline mode means users can process receipts in areas without network coverage, like the warehouse or yard.
Multiple users can book receipts from a single PO, so it's quick & easy to administer large deliveries.
Empower your sales force
---
Processing goods receipts involves many steps, which means many opportunities for error - especially if you're working fast with many goods going in and out. The scanning function on eReceipts, however helps you reduce any errors with invoices and stock accuracy, meaning your business saves time and money as a result.
You can choose to scan products to verify accuracy, or manually update as required, recording any issues found.
In the case of problems, instant notifications are sent to appropriate staff members for swift resolution.
Staff are prompted if extra details need verification, such as batch/pack and serial numbers.
Key benefits of eReceipts:
A simple, powerful app that enables receipts from purchase orders
Expected receipt details download to the app for easy processing
Many users can book in at the same time on a single purchase order
Choose between scanning products or manually updating yourself
Immediately notify the right management personnel of any issues
See automatic updates of received products & quantities within your ERP
Suggested putaway instructions display once you process receipts
Staff receive prompts if more verification details are needed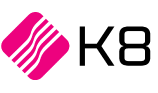 Perfect for medium to large enterprises, K8 is a sophisticated cloud-based ERP and business management solution that delivers a complete digital strategy for profitable growth.
Learn more about K8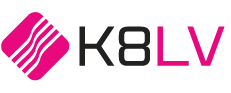 Effortlessly handle every part of your food manufacturing and distribution enterprise with our streamlined, cloud-based ERP solution that saves you time and improves your service.
Learn more about K8 LV
Want to learn what we can do for your business?