The mobile app that helps increase garage & workshop efficiency
TeamView is a fully integrated add-on for Autowork Online, offering a paperless job card and technician management solution that allows seamless communication between the garage and the office in real time. Intuitive to use, TeamView allows technicians to easily view job cards on their smartphones, tablets, or PCs as they work. Also, workshop managers can track technician performance from a dedicated screen in their office. Ultimately, TeamView enhances efficiencies for a more efficient garage & workshop and a more profitable business.
The main benefits of using TeamView with Autowork Online are: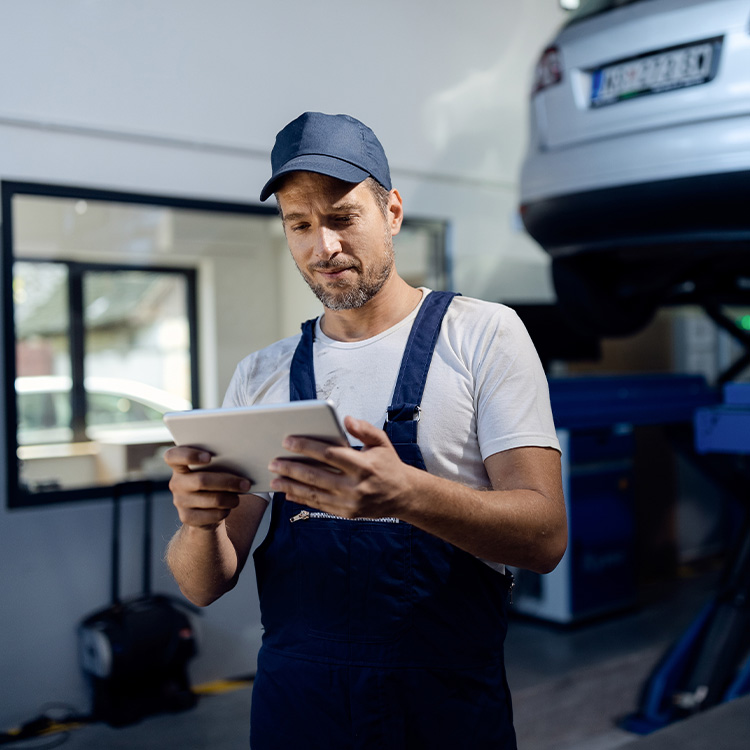 Mobile paperless job cards for your technicians
---
By integrating TeamView with Autowork Online, technicians can record work details on their smart devices. As a result, there's no need for paper or time-consuming data entry. All their details and notes are instantly uploaded into TeamView and made ready for anyone to access. So, customers calling your front desk can get an instant update about their repair status, which saves you time and significantly improves the overall standard of customer service.
Technicians can view full job card details and vehicle specifications without needing printouts.
Every detail is recordable on a smart device - including job status updates - and uploaded into AWOL, so there's no need for data entry.
It's easy to record which parts have been fitted and for others to read the technician's notes and advice.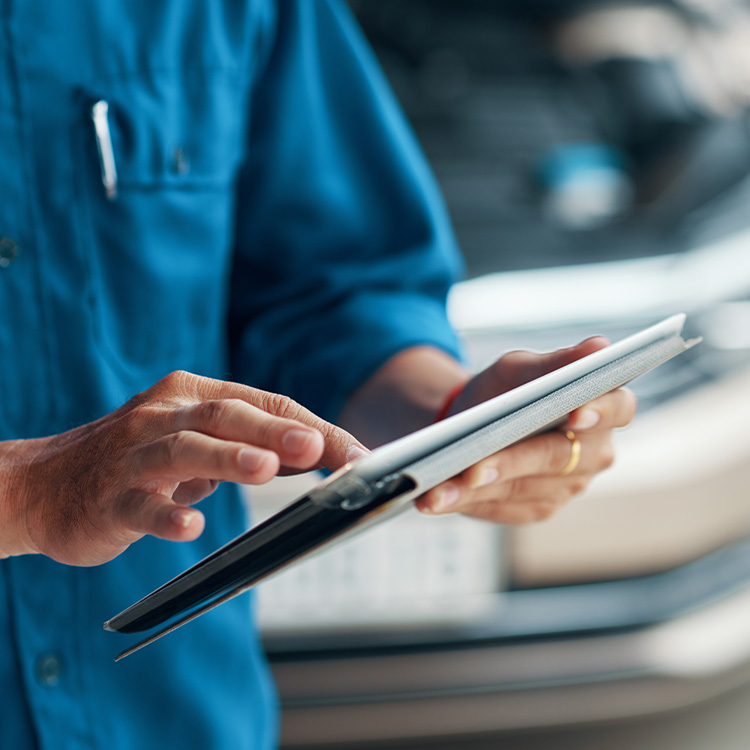 Record a complete damage inspection on the move
---
You can protect revenue and avoid costly damage claims with the Damage Inspection tab. An interactive vehicle diagram allows you to record damage by tapping the appropriate area (e.g. tyre) where you can type any required information. You can also upload photo evidence of any damage – and for any part of the vehicle - straight from your smart device.
Upon completion, an icon in Autowork Online displays next to the job to identify the damage inspection is ready for access.
Once clicked, the detailed report is available, which can be printed or emailed, depending on requirements.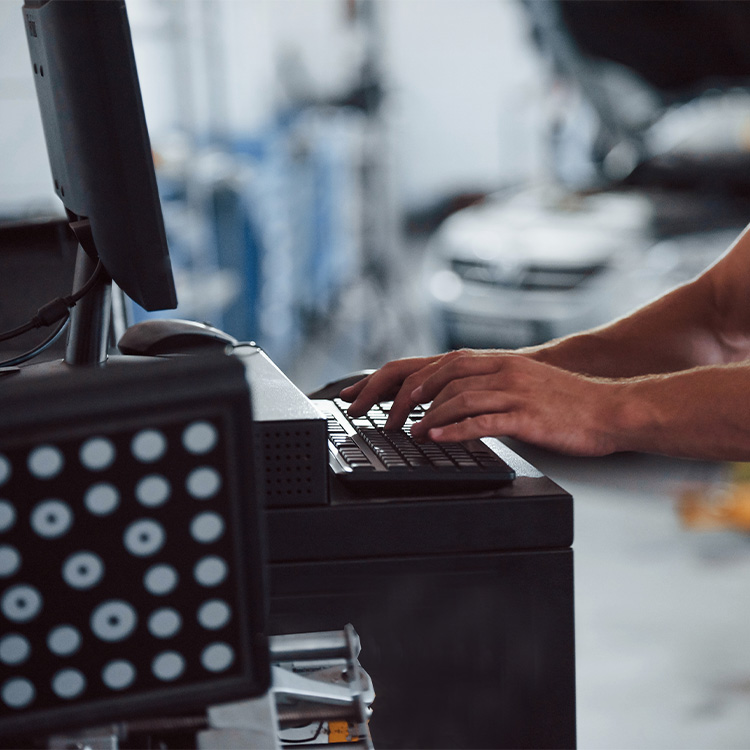 Full and comprehensive EVHC capability
---
Electronic Vehicle Health Checks open on a technician's phone or tablet to show every part that requires servicing. Data in AWOL govern these sections, where you can tailor it to fit your requirements. Tapping on each area allows you to enter detailed information (such as tyre tread depth) and add photographic evidence from your integrated camera.
At-a-glance traffic light classifications identify whether an area is a problem (red), if there's a warning (yellow), or if there's a pass (green).
Any items marked amber or red will appear as suggested on your jobs card, which can then be accepted or deferred by the customer.
AWOL can then report on how much of the generated work has been lost or recovered, along with the deferred work process.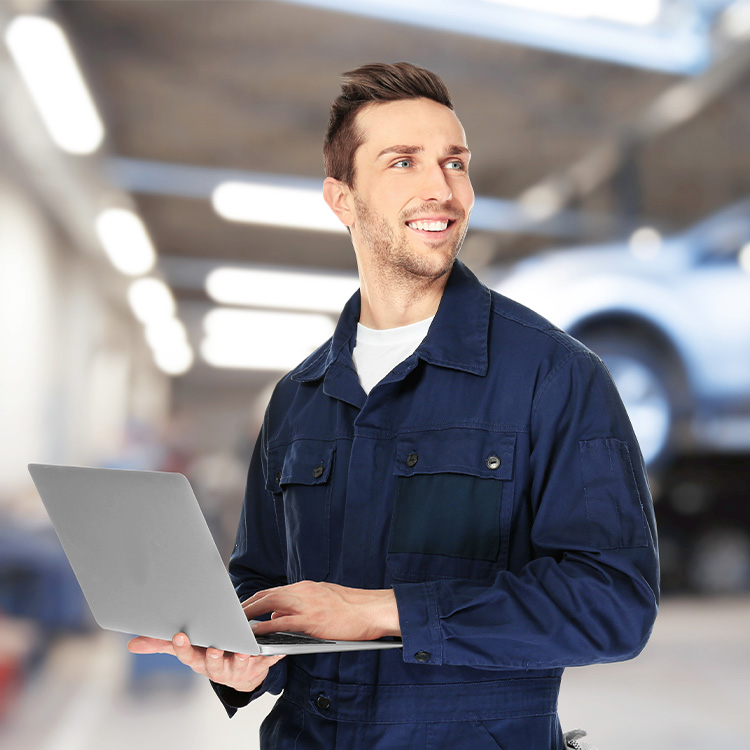 Increase your workshop's efficiency and performance
---
The Workshop Manager screen empowers you to manage tasks effortlessly by employing intuitive drag-and-drop work assignments and optimising technician job order prioritisation. In addition, you can stay informed in real-time with instant status updates and gain a comprehensive overview of your workshop's current status at a glance. Our system also ensures timely completion through due out and clocked time-based alerts, which you can automatically send to technicians in the workshop.
Dive deep into your business performance with comprehensive reports that cover utilisation, productivity, and efficiency.
Easily access vehicle details, calculate labour recovery rates, and have the flexibility to review and edit clocking records.

Independent garages and workshops can streamline their bustling workshop and manage their operations more profitably with our feature-rich, responsive, and cloud-based software.
Learn more about Autowork Online

TeamView integrates with Autowork Online to enables real-time, paperless job card management on smart devices for streamlined garage communication and improved performance.
Learn more about TeamView
Want to learn what we can do for your business?