A comprehensive system to manage all warehouse activities
The Warehouse Management Software (WMS) module for automotive parts distributors, jobbers, and retailers offers extensive capabilities to manage stock movements throughout your warehouse, giving you a clear, accurate picture of warehouse inventory at all times. The system manages all warehouse activities, from goods receipt to picking and shipment, optimizing your processes and maintaining correct, up-to-date stock records.
What are the benefits to your business?

Implementing MAM Software's Warehouse Management Software (WMS) has allowed us to continue improving our inventory accuracy and ability to track the flow of goods through our warehouses.
John Myers – VP of Operational Integrations
Read customer story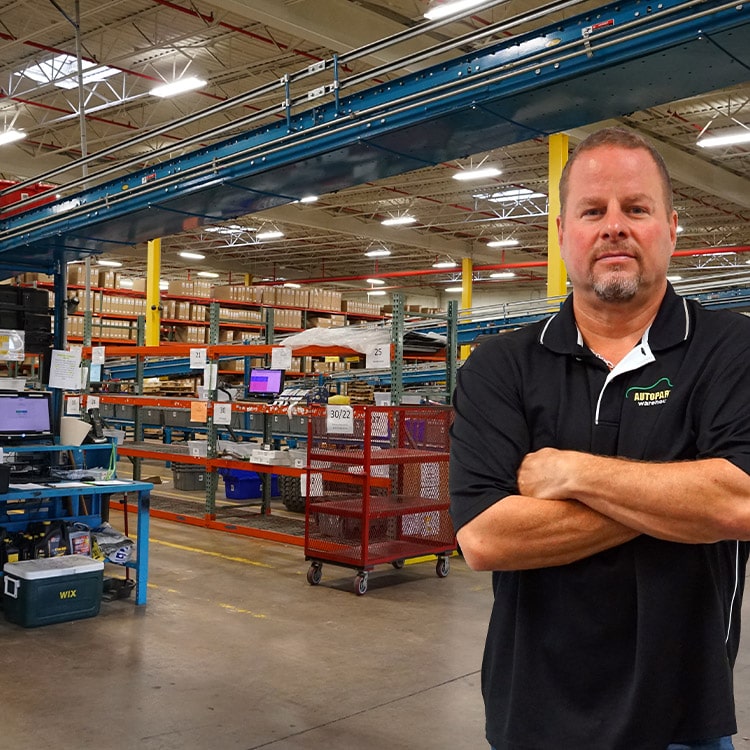 Autopart is a single solution for our store operations, inventory management, warehouse management, and accounting needs.
Eric Johnson, Vice President - Arnold Motor Supply/The Merrill Co.
Read customer story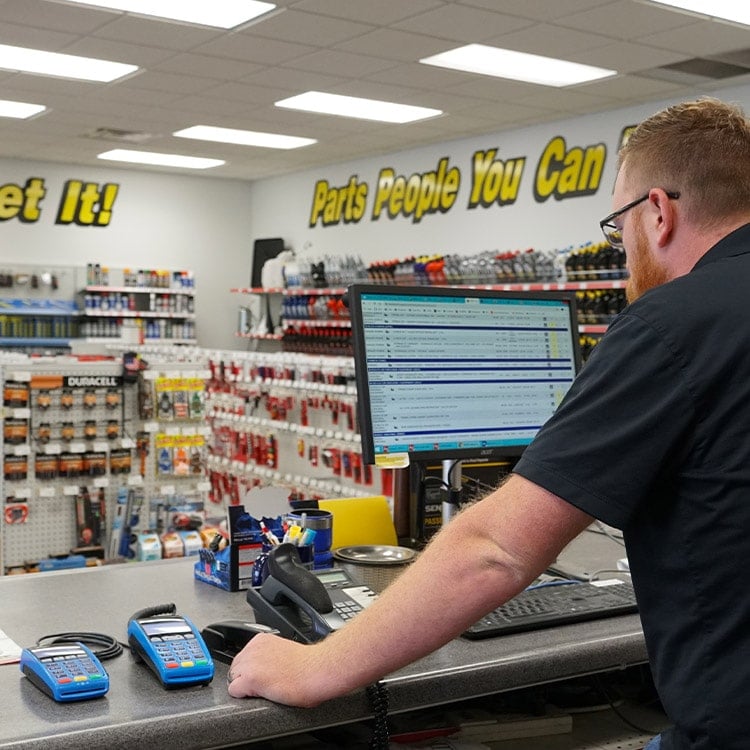 With AutoPart, APW saw an improvement in order fulfillment and accuracy – driven by the real-time nature of the software.
Anne Coffin - Director of Information Technology at APW
Read customer story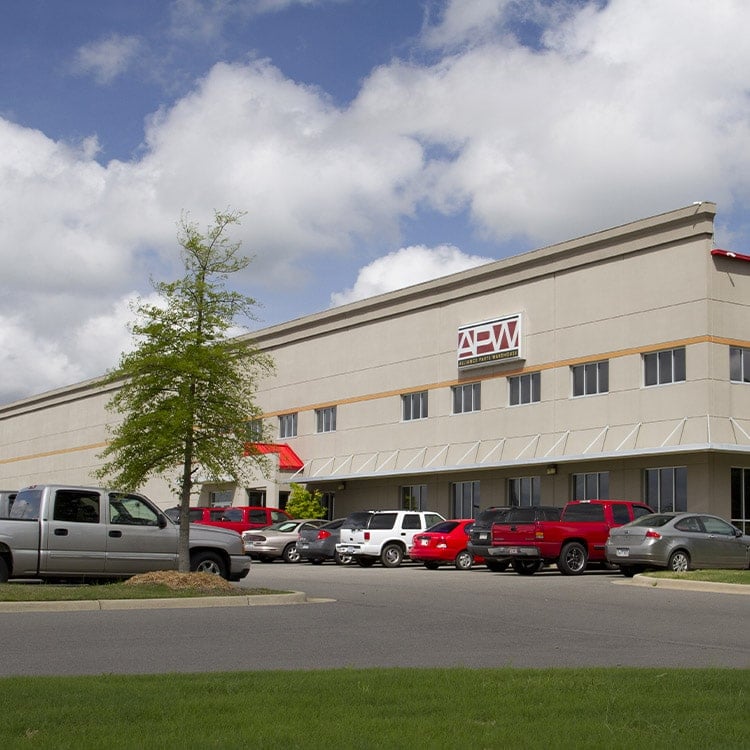 Optimize the flow of goods
---
Integrated fully with the Autopart business management system, WMS seamlessly updates your records and optimizes the flow of goods through your warehouse.
Simplify the management of all warehouse activities — from goods receipt and put away to picking, packing, and shipment.
A user-friendly dashboard provides up-to-the-minute status and audit reports.
Stock visibility and documentation
---
Real-time stock data and documentation capabilities ensure businesses have a highly efficient warehouse operation, delivering excellent customer service.
Complete visibility and access to warehouse stock by branches and vice versa give you a comprehensive view of inventory data.
Tracking and validation functionality supports operational needs and audit requirements.
Hand-held capabilities
---
To improve efficiency in the warehouse, every process can be managed using wireless hand-held devices (PDA), and every movement is captured instantly for audit and integrated with other system modules.
A hand-held PDA and scanner are used for all data input, continuously updating your central software system via a wireless connection.
An intuitive dashboard provides an instant snapshot of current activities.

Our fully comprehensive cloud-based solution for managing automotive parts is designed to meet the needs of busy distribution, motor factor, and retail businesses.
Learn more about Autopart
Solutions & resources
Looking for more information? These resources may interest you:
Want to learn what we can do for your business?