Transform the way you do business with smart solutions
Apollo Studios have widespread experience and knowledge of technology that allows them to offer solutions which make work easier for their customers. Their products minimise the risk associated with job functions at any departmental level. In addition, they do this effortlessly to make their customers' lives easier while remaining down-to-earth and committed to their business values.
As a studio, Apollo specialises in robot processing automation (RPA), artificial intelligence, machine learning, solutions architecture, custom software development, business intelligence, real-time analytics, and the Internet of Things (IoT) to liberate employees from mundane tasks. That way, staff and employers can concentrate on the more critical aspects of their respective roles.
Motomatix is a specialist team within Apollo utilising smart technologies to optimise the automotive repair supply chain. From AI-powered damage recognition to estimation to work distribution and parts procurement, Motomatix builds fluid connections that empower vehicle owners and drivers, insurers, repair shops, service and maintenance shops, assessors, and suppliers to make smarter decisions quicker.
Integrated product partnerships
---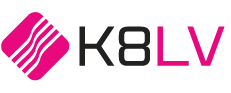 Innovative software that satisfies the needs of the food & beverage industry.
Learn more about K8 LV

Comprehensive rental management software for complex operations.
Learn more about inspHire Corporate

Rental software for the pro-AV, lighting, events and production industries.
Learn more about Current RMS