Boost your productivity and enhance customer service with the help of efficient mobile management
Available on any Android device, inspHire Mobile is an application that integrates with inspHire Office and Corporate to replace manual processes and paper forms. As a result, you can get things done on the go. Or even offline. Either way, inspHire Mobile gives you a comprehensive set of tools to help drive widespread efficiencies and offer a smarter, streamlined service to customers.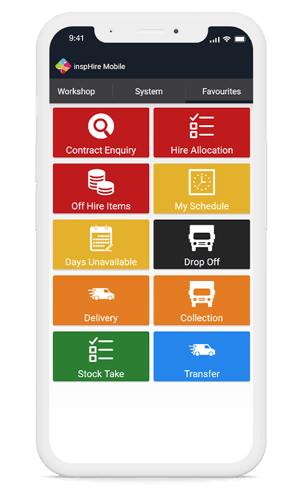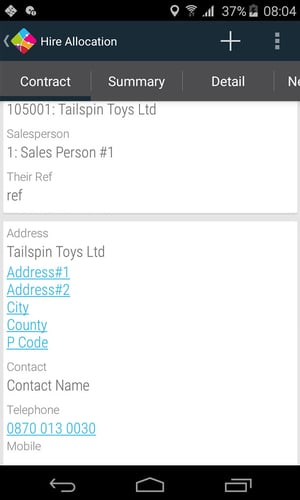 Easy equipment allocation
---
With inspHire Mobile, all the details of your rental business are at your fingertips. You can access data instantly, respond to customer requests faster, allocate equipment easily, and add equipment to contracts. In addition, you can see the status of items in real time and make off-hire equipment available without delay to help maximise allocation.

Redesign your rental processes with the enterprise-level rental ERP solution for global organisations and gain a consolidated view of every aspect of your performance worldwide.
Learn more about inspHire Corporate

Our rental management solution is the ultimate tool for medium-to-large hire companies. It streamlines all aspects of your business for seamless operations and maximum efficiency.
Learn more about inspHire Office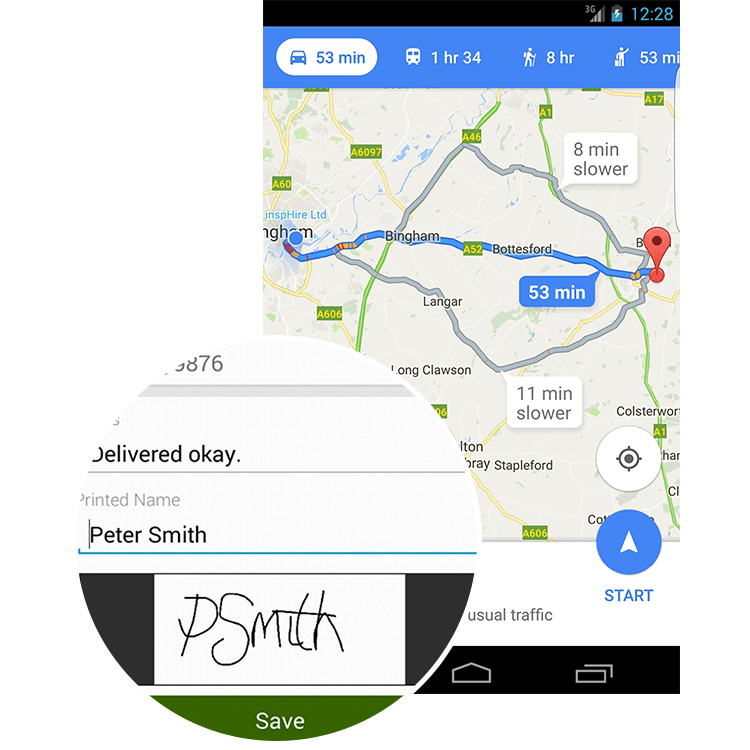 Deliveries, collections & exchanges
---
It's also easy to efficiently manage logistics and capture signatures with inspHire Mobile. You can capture signatures for deliveries and collections, which you can then add to customer paperwork or reports as proof of delivery documents. With a single tap of your fingers, you can assign tasks to drivers, geo-tag locations, and take photos for real-time data storage, allowing you to update your customers accurately if needed.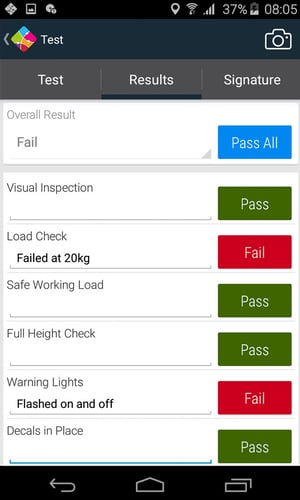 Remote tests & inspections
---
You can also enhance efficiency in business operations with inspHire Mobile. Advanced functionality lets you input test results and generate legally binding certifications onsite. Equipment compliance is also ensured through mandatory health and safety checks, with the inspHire system automatically storing certificates for effortless retrieval.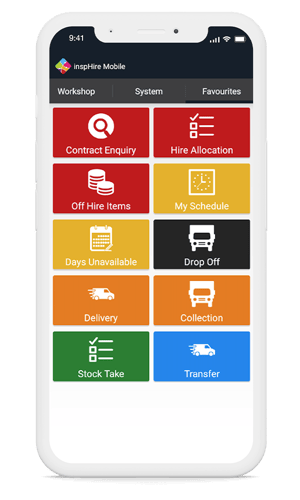 Total workshop management
---
With inspHire Mobile, you have the power to process workshop jobs and schedule services and repairs with ease, all from a remote location. You can effortlessly book equipment in or out of service, receive prompt job and maintenance alerts, log damages, accurately record labour costs, allocate parts, enter meter readings, and mark items as serviced and ready for hire.
Offering the complete solution

Support
As market leaders in rental software, we specialise in understanding your business needs. Our dedicated, friendly team are always on hand to deliver solutions to your present and future goals.

Training
We want to make sure you're maximising the benefits of inspHire software. That's why we offer practical lessons, training, and advice on new features to improve your business processes further.

Development
You can gain an edge by using our constantly evolving products and wishlists. At inspHire, we work hard to equip you with advanced features and world-class technologies
Want to learn what we can do for your business?