Automate your accounts payable & save thousands
Manually processing invoices from suppliers via daily accounts payable (AP) processes is inefficient and labour-intensive. EasyAP, however, automates your AP tasks and vastly cuts the time it takes to load the details onto your ERP system. Such innovation delivers huge time savings and allows you to redeploy staff to where you need them most.
How can EasyAP help your business?
Reduce your operating expenses
---
EasyAP's sophisticated built-in artificial intelligence (AI) engine scans any incoming emails with invoice attachments and saves them as PDFs. These invoices import into your ERP system, after which EasyAP matches vendor orders, ready for payment. Meanwhile, invoice copies save in your ERP for easy, instant access.
Significantly reduce labour costs associated with entering and linking vendor invoices to purchase orders.
Scanned documents store in a secure cloud-based server for retrieval and any audits.
Automated matching processes increase keystroke accuracy and cuts any costly errors.
Strengthen your business operations
---
By cutting the length of time it takes to process invoices, you automatically strengthen your operations and improve relations with suppliers. Invoices no longer languish in an inbox, and there are fewer internal and external emails chasing payment. Once set up, you simply capture, match, code, and pay AP invoices.
Reduce overhead spend each month on paper, save time through the elimination of duplicates.
Make better-informed decisions and enhance vendor relationships through up-to-date, accurate AP information.
Streamlined accounts payable activities to increase transaction productivity and visibility of cash flow.
Cut the time taken to process supplier invoices
Integrate simply & smoothly with your ERP system
Improve the accuracy & speed of data entered
No invoice printing means reduced paper
Automatically match invoices to the correct PO
Instantly access supplier invoices in your ERP system
Process more supplier invoices with less resource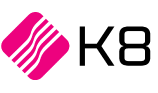 Perfect for medium to large enterprises, K8 is a sophisticated cloud-based ERP and business management solution that delivers a complete digital strategy for profitable growth.
Learn more about K8

Our cloud-based ERP solution empowers small to medium enterprises to manage all aspects of their business efficiently. And it's quick to learn for a fast return on investment.
Learn more about K8 Trader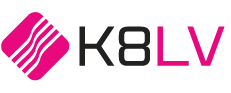 Effortlessly handle every part of your food manufacturing and distribution enterprise with our streamlined, cloud-based ERP solution that saves you time and improves your service.
Learn more about K8 LV

Our fully comprehensive cloud-based solution for managing automotive parts is designed to meet the needs of busy distribution, motor factor, and retail businesses.
Learn more about Autopart
Want to learn what we can do for your business?